2020 Annual Conference

Thank you for your donation
Daryl Walker, Dinah V Ryan, Lowell Bryan, Ian Cook, Mary Blankenship Pointer, David Barrutia, Geraldine Maxwell Jones, Lisa Bakerink, Gilbert Garcia, Bill Evans, Ellen I Goldberg, John Dabeet, Ricki Garrett, Jefferson Svengsouk, Presley Guio, Jane Cutler, Christine Warnke, Sonja Mejlaender, Frank Villani, Andrew Powell, Cynthia Miller, Lynn S Miyauchi, Patrick Gormalley, Chen Xiaojun, Shahrzad Dowlatshahi, Cynthia Elliot, Gary W Henry, Gislin Dagnelie, Andree Farley, Carolina Rendeiro, Kay Sargent, Tim Quigley, Mary Margaret Pat Fallin, Dr Michael McQuary, Carol Lopez, William Boerum, Kate Helwig, Helene Schneider, Aldon Kinney, Janet Downey, Michael Gardenswartz, Victoria Schwartz, Muhammad Sheikh, Shin Koyamada, Richard Buckler, Dawn Weinraub, Gayle Stallings, Heather Cunningham, Susan Minott, Smyrna Melvin-Young, Carol Lopez, Barbara Shepard, Peter Svarzbein, Anthony Anderson, Tony Phillips, Jennifer Priest, Mehran Shahidi, Justin Stenger, Linda Pfaff, Patricia Elwood, Carolyn Bishop, BMAXX Enterprises, Marianne Winfield, Eileen Kret, Robert Michaelson, Peter DuMont, Anthony Al-Jamie, Shafiqur Rahman, Kathy Houlihan, Thelma Press, Mark Walton, John Caputo, ALR Creative Services, Marla Wolkowitz, Carlos Reyes, Kathleen McCann, Aileen Chambers, Deborah Austin, Linda Roth, Deborah Givens, Crave Technologies, Ann K Lindsey, Laura Giroux, Jeff J Case, Bob Perez, Nancy Granovsky, Culver City Sister City, Michael Hyatt, Marcy Gitt, Randolph Russel, Jane Gehlhausen, Frederick Blanton, Jane Cahaly, Donna Scantlebury, Albert Dotson, William Knegendorf, Pelton Stewart, Len Olender, John Wolfe, Patricia Suppes, Sun City Entertainment LLC, Carl Lankowski, Donald Voss, Teri Simmons, James Donovan, Sophya Tabarovsky, Suhail Arastu, Paul Amamoo, Bonnie Manzon, Mary Neilson, Margaret Saavedra, Isabel Eleazar, Burga Santiago, Lorna Johnson, Cynthia Johnson, Giahao Ryan, Zeno Tutino, Richard Gerrard, Kristy Holch, Mary Palko, Pat Fallin, Susan Stone, Reinhold Schlieper, Alexis Gordon, Creighton Reinhard, Chiaki Al-Jamie, George Barks, Jay Tipirneni, C Hodshire, Neo-Tech South Inc, Sylvia Sass, Nevenka Lutzow Bralic, Gloria Hagans, Catherine Seagren, Councilmember Pio Renteria, Digital Health Info Network Inc, Maureen Dugan, W Fontaine Belle, Dorothy Kittaka, Chris Morriss, Dianne Peterson, Antonio Marcelli, Clare Petrich, Raul Peralez, Austin Esogbue, Frankie Gillette, Laura Smit, Matthias Hilger, Miriam Kramer, LueRachelle Brim-Atkins, Andrea Press, Diane Jacobus, Sharon Hargraves, Oscar Garcia, Polly Yu, Kathleen Kimura, Alfreda Lanier, BMAXX Enterprises, Nancy Perdomo, Lina Corinth, Cynthia A Bonta, Meriel Burgess Wright, Cheryl Laflen, Robert Harvaky,
Dear SCI Annual Conference Attendees,
Thank you for taking the time to attend our first ever Virtual Annual Conference! Our 2020 Annual Conference, "Reimagining Citizen Diplomacy: New Connections in a Virtual World" was brought to life through the involvement that everyone has had in the new territory of the online conference.
We had over 2,900 unique participants throughout the two-day conference, resulting in amazing questions and comments from viewers to our panelists and speakers!
We would like to extend our appreciation to our panelists, speakers, moderators, performers, and others who were a part of the conference. And of course, a very special thank you goes out to you all – our attendees – for your participation, investment, and donations to Sister Cities International!
If you haven't had a chance to donate but would still like to, you can still make your greatly appreciated donation.
We've prepared a short survey for you all in order to know your thoughts on the conference. We greatly appreciate you supporting us by taking a couple of minutes to complete this survey.
We are extremely grateful to have experienced this virtual annual conference with you all for the first time and hope that we can be just as innovative for our events to come!

Until then,

**Times listed are approximate and may change in real time**

Eastern Daylight Time
**Times listed are approximate and may change in real time**

Eastern Daylight Time
SPEAKERS, PANELISTS AND PERFORMERS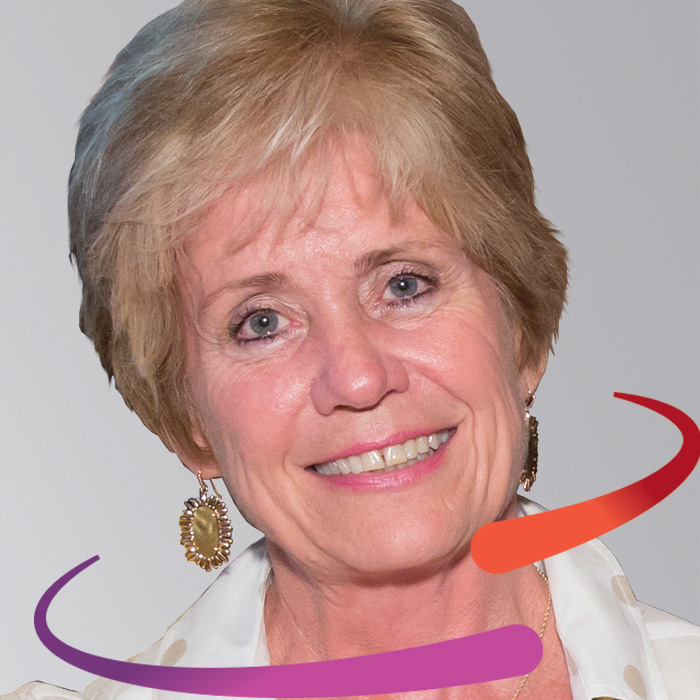 Mary Palko
Chair, Global Awareness Team, Sister Cities International
Speaker
Sister City Jazz Ensemble