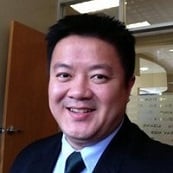 Alex Chang-SCI Chair
Alex is an experienced Retail Banking and Business Development professional with demonstrated history of success. Skilled in Business Relationship Management, Credit Analysis, Credit Cards, Commercial Banking, Lending, and Wealth Management.
He speaks Chinese, Mandarin, English, Hakkanese, Spanish, and Taiwanese and volunteers in several nonprofit organizations including Asian American, Real Estate Association, Houston Asia Society Texas Center, Fort Bend Chamber of Commerce, and Sister Cities of Houston.