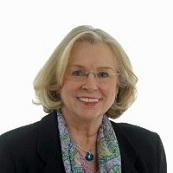 Angelika Schmidt-Lange – Executive Director of the German Institute for the Southwest
Angelika C. Schmidt-Lange was born and raised in Germany and came to the U.S. after high school. In Texas she attended an American high school, worked, attended university and received her B.A. degree in languages.  She also studied at the University of Houston Law Center, where she obtained her J.D. degree.
Schmidt-Lange specialized in international transactions and practiced law for about twenty years.  She also taught some law courses as an adjunct professor at her alma mater.
After leaving her law firm, she participated in the family's business in Germany by running the U.S. branch in Houston.
Presently she is Executive Director of the German Institute for the Southwest, a German language school for adults and children and a Goethe language testing institution.
In her civic endeavors she was a co-founder and several times President of the Houston-Leipzig Sister City Association, where she currently serves as President.  She also was President of Sister Cities of Houston for a term.  As one of the first women in the Houston business world to be asked to become a member of the Rotary Club of Houston, she still is an active Rotarian 32 years later.
Schmidt-Lange is an avid hobby photographer, translates children's books into English for fun, and is happily married to Wolfgang Schmidt; they have three children and eight grandchildren.