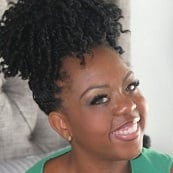 Ashley Turner – First Daughter of the City of Houston
Ashley Paige Turner was born and raised in Houston, TX. She attended the University of Texas at San Antonio where she received a Bachelor's of Science degree in Biology. She continued her studies at Texas Woman's University where she received a Master's in Health Care Administration.
Upon graduation from TWU she accepted a position at Legacy Community Health Services in the Human Resources department and later transitioned to Marketing and Communications. In 2015 she became Chief Operating Officer at Bee Busy Wellness Center where she made strides to give patients the best and most comprehensive health care experience. May 2018 Ms. Turner accepted a position at Lone Star College as the Executive Director of Community Relations. Her role is to be the liaison between the community and the college to ensure that communications are succinct and the offerings from the college address the needs of the communities that are served.
On January 4, 2016 Ms. Turner became the First Daughter of the City of Houston. In that capacity she serves as the Honorary Chair for the Consular Ladies Club and Honorary Chair for Citizenship Month. She is currently an advisory board member for BARC which is the City of Houston's animal shelter and adoption facility.
Ms. Turner makes it a point to give back to her community. For the past ten years she has volunteered for Turner Family Day in the Park where she assists with the senior citizens and the youth. Ms. Turner is a frequent speaker at functions that promote literacy, healthy self-image and empowerment.
In 2015 she received the Texas Women Empowerment Foundation's International Empowerment Award. In 2016 she received the Sweet 16 Women Making a Difference Award, Beauty Mentoring Community Trailblazer Award, and Top 50 Black Health, Medical, and Wellness Professionals Community Hero Award.