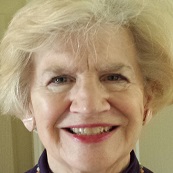 Barbara Shepard – SCI Board of Directors
Barbara has been involved with Sister Cities since 2009.  She joined Sister Cities of Cary in 2010 and was elected to the Board of Directors in 2011.  She was elected President in 2014 and served in that capacity until she moved to western North Carolina in 2017.   She participated in delegation visits to Le Touquet, France to help celebrate the 20th anniversary of their partnership agreement with Cary.  She also traveled to County Meath, Ireland, with a sister cities delegation to mark the 100th anniversary of the Easter Rising in Ireland which became the start of the fight for independence from England. She is currently a member of Asheville Sister Cities and is an active member of their Saumur, France Committee.
Barbara was elected the Sister Cities International State Representative for North Carolina in 2014 and has been active in adding new member cities to SCI. The number of SCI member cities in North Carolina has grown from 17 to 24.  She was appointed to the SCI Board of Directors in 2018 as the State Representative to the Board.