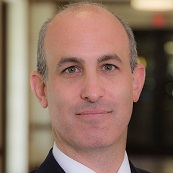 Chris Olson – Director of Trade and International Affairs City of Houston
As Director of Trade and International Affairs, Christopher is Houston's chief diplomat and head of international business development. Christopher has a broad background as a military officer, business consultant, and diplomat.
With the U.S. Department of State, Christopher held several international diplomatic postings and served as a senior manager in Washington, D.C, where he supervised programs in Africa, the Middle East, and Central Asia. Prior to the State Department, Christopher was a business consultant advising on strategy and organizational management. As an officer in the Navy, Christopher served as a surface warfare officer leading large, cross functional teams on several ships and as a staff officer in the Pentagon.
Christopher graduated from Northwestern University with a BA in history and political science. He earned a Master's degree from Georgetown University and holds an MBA from Rice University.