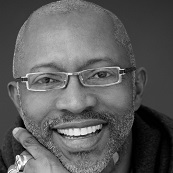 Christian Epps- Founder/ CEO of Lights, Camera, Diaspora!
Christian Epps is the Founder/CEO Of Lights, Camera, Diaspora!, a Los Angeles, based social enterprise nonprofit that bridges the gap between the African and African-Diaspora entertainment
industries. His career as a lighting designer has spanned more than three decades covering the range from major motion pictures, broadcast television, commercials, live theater, dance, music videos and special events. Directors include Ava DuVernay, Spike Lee, Hype Williams, Andrew Dosunmu. Talent include 1st Lady Michelle Obama, Pres. Bill Clinton, Michael Jackson, Barbra Streisand, Whitney Houston, Nick Cannon, and Kevin Hart. He served as the gaffer for the critically acclaimed award winning film, "Selma", featuring Oprah Winfrey, lensed by Director Of Photography Bradford Young.
LCD! works with private producers, governments, embassies, schools, festivals, television stations, and community development organizations, freelancers, producers and industry equipment manufacturers – wherever there are people interested in learning more production skills. LCD! has established a strong presence in the two film making capitals in the African continent, Nigeria and South Africa , LCD! has also worked in Zimbabwe, Senegal, and Rwanda. With a passion for teaching, sharing and quality visuals, in a relatively short time, Christian has been labeled one of the go-to persons for connecting African production worlds.