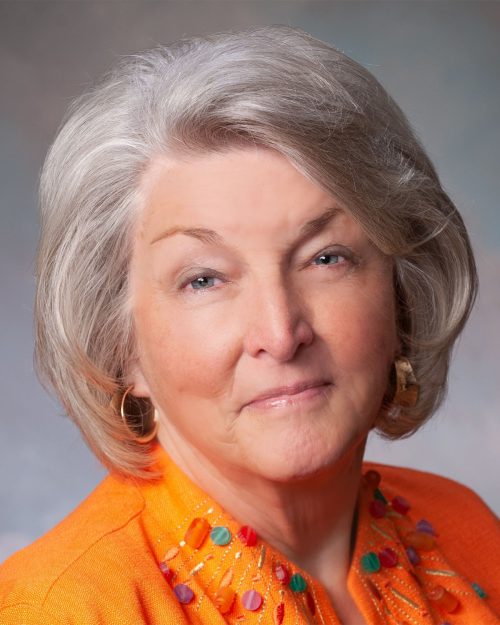 Dr. Jane S. Cahaly
MDr. Cahaly is a life-long educator having taught at the elementary, middle and high school levels in addition to her university service. At Anderson University in Anderson South Carolina, Dr. Cahaly served as adjunct Geography instructor, Director of Teacher Education and professor in the College of Education. Her tenure at Anderson University also included serving as the Director of International Programs for five years where she was responsible for student study abroad programs, faculty research/travel/teaching abroad, international student programming and the implementation/administration of the university Quality Enhancement Plan to "Increase Global Engagement" campus wide.

In addition to her vast and varied classroom experience her administrative experience also includes serving as the first Executive Director of the Anderson County Business and Education Partnership a public/private partnership to build relations between business and K-12 schools in five school districts. Additionally she designed and served as the first Executive Director of the World Class Partnership, a state-wide program established by the SC State Department of Education to link 40 K-12 schools in SC to schools in 16 different countries. She has a real passion for building international understanding and increasing student and teacher knowledge through Sister School relationships.

Currently Dr. Cahaly serves as the Senior Consultant for International Programs with the Consortium for Global Education, a consortium of 44 private higher education institutions based in Atlanta, Georgia, as Chairman Emeritus of the Anderson Area Sister Cities Association in Anderson, South Carolina and as the Sister Cities International State Representative for South Carolina and the SCI State Representative Liaison for the 50 US states. She is widely traveled including extensive travel in North America and Europe as well as travels in South America, Asia and Africa.

She earned her Bachelors of Science Degree (B.S.) in Education from Auburn University, in Auburn, Alabama, her Master's Degree (MED) in Educational Administration from Clemson University in Clemson, South Carolina and her Doctorate (Ed.D) from Nova Southeastern University in Ft. Lauderdale, Florida. She is married to Phillip C. Cahaly, has three sons and four grandchildren and lives in Pendleton, South Carolina.