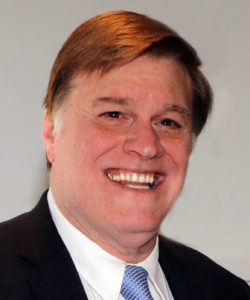 drew powell
Drew Powell is the Maryland State Representative for Sister Cities International, Inc. and the President of the Rockville Sister Cities Corporation (RSCC). He has served in those positions from 2020 and 2016, respectively. Prior to that, he was an RSCC Board Member and Chair of RSCC's Student Activities Committee. Mr. Powell also serves on several Sister Cities International committees, including the Toolkits Committee and Membership Committee. He is active in SCI Africa Region events and, although not a country rep, SCI's Global Awareness Team.

Mr. Powell believes deeply in the Mission of Sister Cities International and President Eisenhower's People-to-People Citizen Diplomacy Initiative. As the President of the Rockville Sister Cities Corporation, Mr. Powell has taken SCI's moto, "Connect Global - Thrive Locally," to heart. Working with his Board of Directors, not only has he doubled the number of Sister City relationships, but has also strengthened local Sister Cities programs that now involve thousands in Rockville's diverse cultural committees.

As SCI's Maryland State Representative, he believes in a hands-on relationship with Sister City/County/State programs under his purview, by attending Maryland Sister City/County/State board meetings as well as presenting helpful program materials to strengthen local Sister City/County/State organizations.

Drew has traveled abroad on behalf of Sister Cities and on business to more than forty counties, which include, but are not limited to: all EU countries as well as Belarus, Bosnia and Herzegovina, Bulgaria, China, Iran, Japan, Kazakhstan, Mexico, Moldova, Poland, Romania, Russia, Serbia, Sri Lanka, Turkey, Ukraine, and United Arab Emirates.
Personal Statement
I believe in Sister Cities' mission of mutual cooperation and understanding between peoples of all nations.  I believe in President Dwight D. Eisenhower's People-to-People concept of Citizen Diplomacy and believe that SCI's mission and program are more important than ever. I am looking forward to working with fellow Board Members, Country and Regional Reps, State Reps, SCI staff and other affiliated SCI partners in strengthening the Sister Cities International organization.  I look forward to continuing my efforts on SCI committees, which serve to deliver SCI's program, both domestically and abroad.
Together, we can make the world a better place.
Skills/Qualifications
Drew Powell

has been active

with the Sister Cit

ies

for

more than fifteen

years and

serves as SCI's Maryland State Representative and

President of the Rockville Sister Cit

ies

Corporation

.

He

ha

s

owned and managed an international tele

–

communications sales and consulting firm for more than thirty

five

years

and has

international networking and organizational skills

.

Drew has

liaised with prominent US

elected

officials regarding Sister Cities

matters and

has

worked with governmental officials on international partnerships.