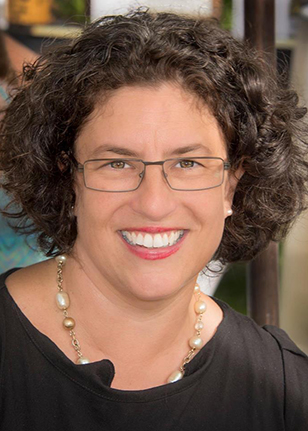 Helene Schneider
Click here for Letter of Recommendation
I had the distinct honor to serve as Santa Barbara City Councilmember and Mayor from 2004 – 2018, a full-service municipal government, with a budget of $310 million, and over 1500 full- and part-time personnel. For over 50 years, Santa Barbara has created and maintained strong diplomatic relationships through Sister Cities International, partnering with 7 sister cities.  As Mayor, I represented the City to the overall community, media, Sister Cities Committee, global diplomats and dignitaries, and the general public, chaired the 7-member City Council meetings and was the direct day-to-day interface with the City's professional Administration. I visited 5 of the 7 sister cities on official delegation trips, and hosted all seven sister cities in Santa Barbara at least once. I served in leadership roles with the League of California Cities and U.S. Conference of Mayors. My professional background is in Human Resources Management. I've served as HR Director for a non-profit healthcare agency from 1992 – 2004, and as a HR management consultant from 2004 – present. Since leaving public office due to term limits, I am currently the Regional Director of Development for California State University, Channel Islands, and the Regional Coordinator for the U.S. Interagency Council on Homelessness. I am a firm believer that a good year requires a passport, and have travelled internationally to 19 countries as well as throughout the United States. My family includes members of various international backgrounds, including Venezuela, Germany, France, Mexico and South Africa. I earned a BA from Skidmore College.
Statement of Interest
I love making connections with people, especially between those who may not realize the level of their mutual interests, and finding ways where we together become more than the sum of our parts. Connecting people to people, one individual, one community at a time, demonstrates the wonders of our global diversity and common humanity. It is a pathway towards peace in the most simple of ways. I've experienced this sense of awe every time I travel internationally; whether it be sharing a meal in a family's home in Toba, Japan, or participating in a Children's Parade in Dingle, Ireland, or visiting a park in Weihai, China, or singing with a mariachi band in Puerto Vallarta, Mexico, or watching a water polo match in Kotor, Montenegro – each of these experiences brings great joy and opportunities for personal and communal growth. SCI should be the premiere global organization that brings communities together, and I want to serve with a group of dedicated and dynamic citizen diplomats that will expand membership in cities throughout the United States, creating opportunities for new adventures into every corner of the world.
Skills and Assets
As Mayor and City Councilmember for 14 years, I know how to create and strengthen coalitions. I will enhance SCI's relationships with local government leaders and other partners, such as the National League of Cities, League of California Cities and U.S. Conference of Mayors. My 20+ year professional background in human resources management will also compliment the Board's portfolio of expertise as we work towards improving and upgrading the organization's essential policy documents.