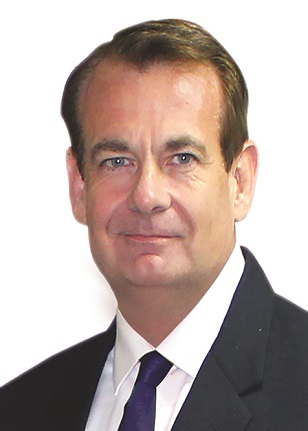 James Donovan
I am James M. Donovan, co-founder and CEO of ADEC Innovations (www.adec-innovations.com), a leading global provider of monitoring and evaluation solutions for sustainability and compliance. Today, ADEC is a global enterprise of over 3,500 professionals, located in 14 countries across 6 continents.
I bring about 30 years of investment finance and banking experience, with special focus on infrastructure procurement, financing and development activities — having been part of the top management of Lehman Brothers in London, Daiwa Securities in Hong Kong, and Asian and Infrastructure Partners in the Philippines.
I currently sit in the boards of and am affiliated in different capacities with, various organizations and coalitions focused on sustainable development. Some of which are as follows:
Founder and Chair, Global CEO Alliance https://www.globalceoalliance.org/
Honorary Consul of the Samoa in the Philippines
Member, United Nations Economic Commission for Europe (UNECE) Business Advisory Board https://www.unece.org/ppp/bab.html
Coordinating Lead Author of the 6th Global Environment Outlook (GEO6) Report, United Nations Environment Program (UNEP)
Representative, Business and Industry Major Group, UN Environment Assembly 2019 (UNEA4) of UNEP
American Chambers of Commerce (AMCHAM), British Chamber of Commerce Philippines
Board Member, Health Information Management Outsourcing Association of the Philippines (HIMAP)
As chair of an affiliated organization, Global CEO Alliance, I have supported the past activities of and intend to continue collaborating with Sister Cities International.
In summary, I am an entrepreneur focused on impact investing that generates measurable social and environmental impact alongside financial return. As an impact investor, our business areas focus on sustainability, healthcare, education, technology, and data management.
Statement of Interest
ADEC Innovations' mission and my personal advocacy of advancing sustainable practices around the world, in order to help organizations grow and operate responsibly, align squarely with Sister Cities International's core objective of promoting citizen diplomacy through impactful programs in the fields of arts and culture, youth and education, business and trade, and community development.
Further, our company, ADEC Innovations, has an expansive network of coalitions and partnerships with the private sector and citizens groups, all working toward achieving the United Nations' Sustainable Development Goals.
The commonality in our objectives and the broad network of partners ADEC Innovations brings, present an exciting opportunity for collaboration between our groups towards achieving sustainable development.
A seat at the Board of Directors would allow me to translate this opportunity to concrete and strategic actions toward our shared goals – from capacity building, membership and partnership network expansion, deeper and more focused community engagement, practical programming and sustainable investment funding.
It is my sincere and humble interest to not only further the promotion of citizen diplomacy among members but also the creation of more impactful programs and exchanges, with additional focus on private sector engagement and sustainability.
Skills and Assets
In advancing our shared objectives, I, in my personal capacity, and through the ADEC Innovations platform, humbly offer our professional expertise and institutional capabilities to Sister Cities International by:
Tapping ADEC's affiliations for Sister Cities International membership, partnerships, and network expansion;
Offering private sector perspective in creating sustainable value propositions that will benefit Sister Cities International and its members; and
Providing strategic advice on governance, program development, and sustainable investment decisions.