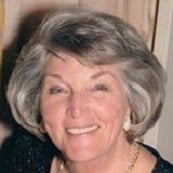 Jane Cahaly – SCI State Representative for South Carolina
Dr. Jane Cahaly has served at the SCI State Representative for South Carolina since 2008 and currently serves as the SCI State Representative Liaison. She is a life-long educator having taught in K-12 public education and at Anderson University  where she was a professor in the College of Education and Director of International Programs.  She also served as the first Executive Director of the World Class Partnership, a program of the South Carolina State Department of Education where she developed, implemented, and managed a state-wide network of international partnerships for 40 South Carolina K-12 schools.
In addition to her work in education and SCI, she was a founding partner of World Class Travel, a tour company which developed programs and initiated travel for educational institutions and organizations for 18+ years around the United States. As the SCI State Representative Liaison, she is responsible for recruiting, training and maintaining the national SCI State Representative team.  She has traveled extensively and as a "life-long" learner and teacher loves to share her experiences and assist others build their linkages, programs and exchanges with their sister cities around the world!