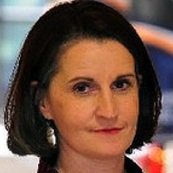 Jennifer Priest – Executive Director Norfolk Sister City Association
Jennifer Priest is the Executive Director of Norfolk Sister City Association. A past Board member, Jennifer was asked to assume this staff post with NSCA in 2015.  A development professional with twenty years of experience, Jennifer has worked in higher education in Virginia and North Carolina, in the arts and in health & human services organizations. Prior to that she spent ten years in the group life & health insurance industry.
A resident of Norfolk, Virginia, Jennifer is a member and past President of Norfolk Sunrise Rotary, Board member of Friends of Old Dominion University Libraries and a volunteer with Norfolk Public Schools. She holds a B.A. in History from Old Dominion University.  Jennifer is married to Sean Priest and they two adult children and a third child in 7th grade.