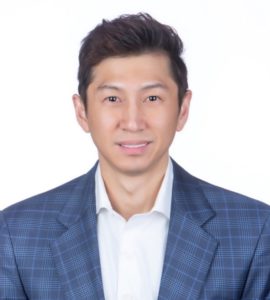 Jessey Lee
As Chairman and Founder of Bresatech, Lee is responsible for providing global insight and relies on his strong business background to guide his leadership team. The past 20 years of Lee's professional career have been spent investing in and developing successful companies across a variety of industries including technology, hospitals, food and beverage, manufacturing, and retail. 


Lee's family immigrated to Plano, Texas in the late 1980s from Taipei, Taiwan.  Lee and his family currently reside in Frisco, Texas.  Lee is actively involved in his community as a strong supporter of the Dallas Cystic Fibrosis and Purist Group based in Los Angeles, California which provides school supplies to schools and children in need.  
Personal Statement
My decision on running to be a Board of Director for Sister Cities is based on the core mission of promoting unity, peace, and respect through citizen diplomacy in building relationships across the globe.  
This is the same value which I strongly believe in for a peaceful society for our future generations. 
Skills/Qualifications
The major skills and assets Lee would contribute to the board is:
His ability of looking at issues from different perspectives and outside the box thinking. 
Lee wishes to bring his fairness and non-bias approach to be an asset to serve Sister Cities International and the board.