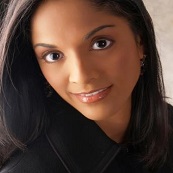 Kausi Subramaniam – President of Anuja San Antonio
Kausi Subramaniam has a bachelor's degree in Mechanical Engineering. Kausi serves as the President of Anuja SA, the organization that oversees the Sister City activities between San Antonio and Chennai, India. She was instrumental in developing the Sister City relationship between San Antonio and Chennai. Her brainchild, Diwali SA, is now an annual, city sanctioned festival in San Antonio. This festival brings a touch of Indian art and culture to San Antonio, helping put San Antonio on the map as a multi-cultural metropolis. Diwali SA celebrated its 10th Anniversary in 2018 and has become one of San Antonio's largest and most popular events. Kausi served as the President of the Alamo Asian American Chamber of Commerce from 2007-09. She is a graduate of Leadership San Antonio, was recognized as one of the San Antonio Business Journal's 40 Rising Stars Under 40, and was an inductee of the San Antonio Women's Hall of Fame.
Although Kausi's educational background is in Mechanical Engineering, Kausi has been involved in San Antonio's Arts Community for more than two decades. She and her business partner own and operate Kalalaya Indian Performing Arts. It is the largest and fastest growing Indian performing arts institution in San Antonio. Kausi was the President of the San Antonio Dance Umbrella for 3 years and helped revitalize the organization in a time of need. She has served on various boards and committees including, but not limited to, The Cultural Collaborative, The Carver Development Board, the Luminaria Steering Committee, the City of San Antonio's Public Art Board and the San Antonio Convention and Visitors Commission.