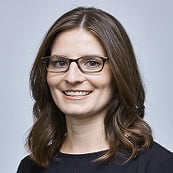 Kellie Bentz – Head of the Global Disaster Response & Relief, Refugee, and Medical Stays, Airbnb
Kellie currently serves as the Head of the Global Disaster Response & Relief, Refugee, and Medical Stays  program for Airbnb, based in San Francisco, CA. She also teaches Crisis Meta-Leadership as affiliate faculty with the National Preparedness Leadership Initiative, a joint program with the Harvard School of Public Health and the Kennedy School of Government. Kellie joined Airbnb in 2015 to lead their Global Disaster Response and Relief efforts. In this role, Kellie manages a team that works across the enterprise to respond to crises and disasters that impact the Airbnb community that includes over 4 million hosts in 190 countries. Since starting with Airbnb, Kellie has led responses ranging from flooding in the US, to the recent earthquakes in Mexico City to the refugee and migrant crisis in Europe and the Middle East. Prior to this role, Kellie managed Target's Global Crisis program where she led the development of Target's crisis response plan, Target's emergency management partnerships and the company's enterprise wide crisis management team. Kellie currently serves in voluntary leadership roles as an Advisor with ResCon, and as an Advisor for Operation Dragon Fire, a CDC funded initiative to identify a solution to the information overload during disasters.
Prior to her role with Target, Kellie was the Senior Director of Disaster Services for Points of Light, the largest volunteer network in the world. In this role, Kellie led the enterprise wide preparedness, response and recovery efforts. Specific relief efforts where Kellie has deployed or directly supported include 2005 Hurricane Katrina, 2007 Hurricanes Gustav and Ike, the 2010 Haiti earthquake, the BP oil spill, the 2011 Japan Tsunami and Earthquake, 2011 Hurricane Irene, 2012 Hurricane Sandy, the 2013 Moore Oklahoma Tornadoes, and the 2014 US Ebola response.
Kellie started her career in the disaster space with HandsOn Network in 2005 in response to Hurricane Katrina. Kellie served as the Executive Director of HandsOn New Orleans which started as a response project housing 100 volunteers a night and ultimately became the local affiliate of HandsOn Network. During this time, Kellie served as the Vice President of Louisiana VOAD and in this capacity helped to coordinate response efforts between non-profit agencies, for profit companies and the public sector for Gustav and Ike.
Kellie is a graduate of the College of Charleston and received the Alumnae of the Year award in 2011 for her contributions to the disaster philanthropy space. Her most recent academic achievement includes attending and receiving a certificate from the Harvard National Preparedness Leadership Initiative in 2012. Kellie is currently in the process of becoming a CEM (Certified Emergency Manager).