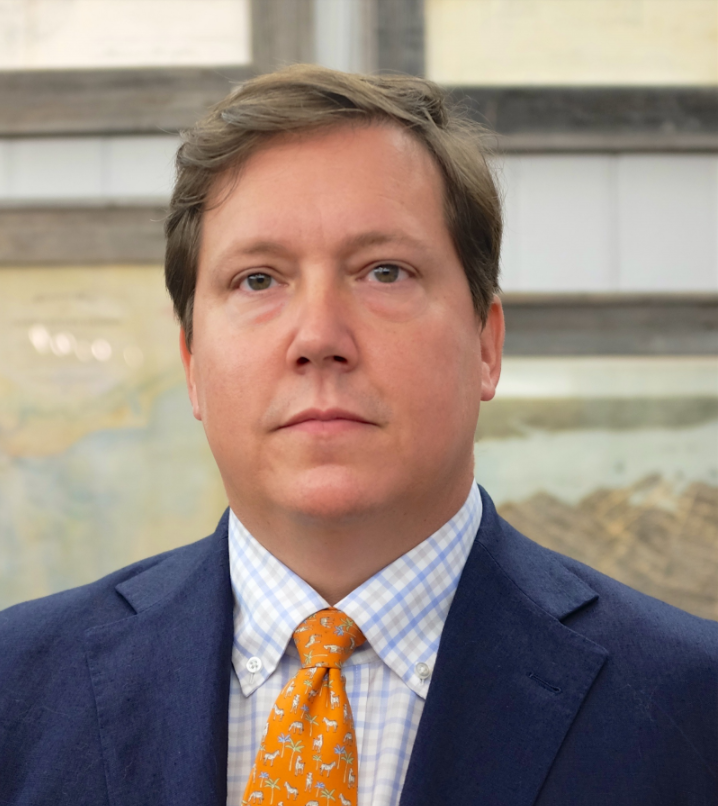 Kristopher B. King
Mr. King is the Executive Director of the Preservation Society of Charleston, the oldest grass roots preservation organization in the country. In this role he sets the strategic direction for the organization, leads advocacy, outreach, and fundraising efforts, and manages the operational and financial resources of the organization.

Mr. King is also an adjunct professor in Historic Preservation at Clemson University and the College of Charleston, and serves on the Board of Directors for Drayton Hall.

He holds a BA in Art History from Trinity College and a Master of Science in Historic Preservation from the University of Pennsylvania.

Mr. King has worked in a number of business and nonprofit arenas, from managing one of the largest preservation easement programs in-country to working in real estate development. He has developed and consulted on projects across the country, with a focus on historic buildings, sustainability, and urban infill projects. He has developed energy efficiency programs and consulted on numerous preservation projects. He is also a certified Building Analyst with the Building Performance Institute.

He serves as an expert member on the President's Advisory Council on Historic Preservation. He has served on the board of the Charleston Civic Design Center, and as a member of the Charleston Tourism Committee, Charleston Short Term Rental Committee, Charleston Hotel Task Force, and the Charleston Green Committee. He is also a past President of the Board of the Preservation Society of Charleston.