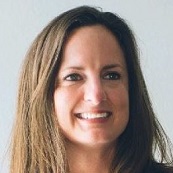 Laura Dixon – Head of External Relations for Spurs Sports and Entertainment
Laura serves as the head of external relations for Spurs Sports and Entertainment – the parent company of the San Antonio Spurs (NBA), Austin Spurs (G-League), Rampage (AHL) and San Antonio FC (USL). While she now leads the organization's government, advocacy and business development efforts beyond San Antonio, in her first 7 seasons with the club she founded and served as Executive Director of Silver & Black Give Back and led the Corporate Social Responsibility division.
She enjoys working with a visionary team to leverage the powerful platform of sports for development. As a co-founder of the original Global Games, Laura first experienced the power of sports diplomacy early in her career. In working with international administrators, coaches, and athletes she gained an invaluable perspective on globalization of the industry. Since 2012, she has worked with the State Department on sports envoys, fellowships and business consulting programs that connect passionate leaders and organizations across the globe. These leaders are changing the world through policy, partnerships and collaborative innovations.