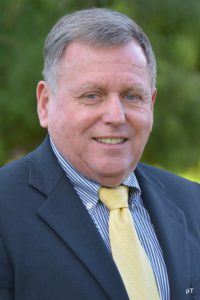 Lee Guio
Lee Guio is running for re-election to the board of SCI. He was previously on the board and held the position of Treasurer of Sister Cities International. He is a resident of Union City, California. He became involved in the Union City Sister City organization over 15 years ago and has served as a board member for most of that time. He joined the SCI-NorCal Chapter of SCI 13 years ago and has served as secretary and presently serves as vice president of that organization. He has been instrumental in forming a sister city relationship with Chiang Rai Thailand and helped facilitate the adoption of sister cities in China, the Philippines, and Afghanistan. He has also been a key organizer of Union City's yearly "Sister Cities Festival" a fundraising event very popular in the area.

In addition, for over 15 years Lee has been on the board of the group that conducts the "Asian American Heritage Festival" each year in Union City. He is vice president of Wat Buddhanusorn, a Thai Buddhist Temple in Fremont CA and president of his homeowner's association with 353 homes.

Lee is also involved with his city of Union City. He is presently serving on the Planning Commission and is the CERT Coordinator for the city. He was previously on the city Human Relations Commission for 6 years.

Professionally he is sales manager for an electronics components manufacturer and is well versed in technology and software.

Lee holds an MBA from USC and undergraduate degrees in Mathematics and Electronics Engineering.
Personal Statement
I am running for another term on the Board of SCI to continue my contribution to this worthy organization. In the past I have enjoyed making contributions to the organization as Treasurer and also as chair of the Audit and Membership committees. More recently, my involvement in our Global Awareness Team as a regional representative for South and Central Asia, and as the country rep for Thailand have made me realize the potential of working with multiple cities that share relationships with cities in the same country. I would like to continue that work.
In my years in business, I have worked with Japanese, Chinese and European companies. I have seen how cross cultural friendships have made workplaces more effective, and more fun. I have also had the opportunity to travel and hire sales representatives in Asia and seen relationships develop through business that last for lifetimes. This experience, plus my local cross cultural experience, and my experience in Sister Cities, has taught me that the mission of Sister Cities works, and it works well. In today's world, with its ever improving communication, Sister Cities is needed more than ever to help spark the relationships that our new communication tools can help to enrichen.
I believe I can continue to make a strong impact to Sister Cities with my cross-cultural experience and technical knowledge and would like to make more of an impact in furthering the mission of Sister Cities International.
Skills/Qualifications
Sister Cities International – 5 years

 

Treasurer of Sister Cities International

 

Chair, Finance Committee

Chair, Audit Committee

 

Chair: Membership Task Force

 

SCI-NorCal

 

Vice President – 4 years

 

Secretary – 8 years

 

Asian American Heritage Festival – 13 years

 

Board member

 

Organizer

 

Emcee

 

City Experience

 

Planning Commissioner – 10 years

 

Human Relations Commissioner – 6 years

 

General Experience

 

Vice President Wat Buddhanusorn, Thai Buddhist Temple

 

Sales and business management 30+ years