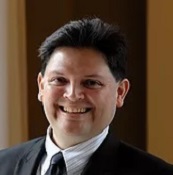 Luis Moyano – President of Houston Guayaquil Sister City Association
A successful IT professional with 20 years of experience who believes that everyone has a responsibility to give back in some way or another to society and the community in which one lives. He is well known for his long-standing commitment and enthusiasm, as well as his personal and professional volunteer service to diverse organizations in our community.
He joined Houston Guayaquil Sister City Association (HGSCA), as its treasurer in 2010, and became President of the organization in 2016. HGSCA is one of the 18 Sister Cities of Houston, a diplomacy network entity whose main purpose is to strengthen and partner with International Communities in the areas of business, education, culture, and medicine.
Since Luis was appointed as President, he has built out the right team to scale up to the next level while he plans to ensure the ongoing success of the organization. This is is proof that Mr. Moyano's leadership skills are based on a solid foundation of clear mission.