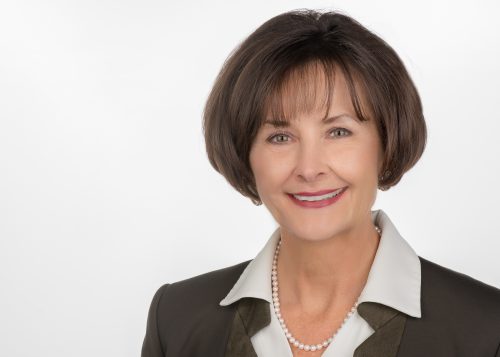 Mae Ferguson
Mae Ferguson serves as the president and Chief Executive Officer of Fort Worth Sister Cities International and has served in this capacity since 2000. She also serves as Protocol Officer for the city.

Fort Worth Sister Cities manages the City of Fort Worth's nine sister city relationships around the world from Nagaoka, Japan, to Toluca, Mexico, with the mission of promoting Fort Worth globally and enriching the local community through international education, exchange and commerce.

Ms. Ferguson also holds the position of Chair Emeritus of the Board of Directors of Sister Cities International (SCI), the national office in Washington, DC. In March 2012, she was appointed by the SCI board of directors to serve as the Texas State Representative and remains in that position today.
As part of her role, Ferguson manages the City of Fort Worth's international relations and sister cities program consisting of international exchanges and outreach providing a positive economic impact for the City of Fort Worth—estimated to be nearly $14 million per year. She leads a staff of five and an international intern program of 20 annually, while being responsible for the development and management of a $1.6 million budget. Ferguson also oversees the Board of Directors, strategic planning and government relations committees, and supervises all program activities. Other responsibilities include marketing, development, grant programs, as well as protocol and cultural competency training.

Fort Worth Sister Cities has been recognized ten times as having the Best Program in the nation, most recently in 2020. In 2014, Fort Worth won the US/China Sister Cities Award for Youth Programs and the China International Friendship Cities award, as well as the SCI award for Humanitarian Assistance. Fort Worth has a history of awards dating back to 1986 with the Reader's Digest Award for Best New Program and Most Community Involvement.

Other board affiliations for Ferguson include Visit Fort Worth, Downtown Fort Worth, Inc., Global North Texas, Common Ground and the Junior League of Fort Worth. She also serves as an International Ambassador of the Southwest Stock Show and Rodeo.

Born and raised in Meridian, Mississippi, and now a 40-year resident of Texas, Ferguson is married to Matt Graves. The Graves have a son and daughter-in-law who reside in Fort Worth with their daughter, a daughter and son-in-law in Houston (along with two granddaughters), a daughter residing in Santa Fe, NM and a son attending Texas Wesleyan University in Fort Worth.