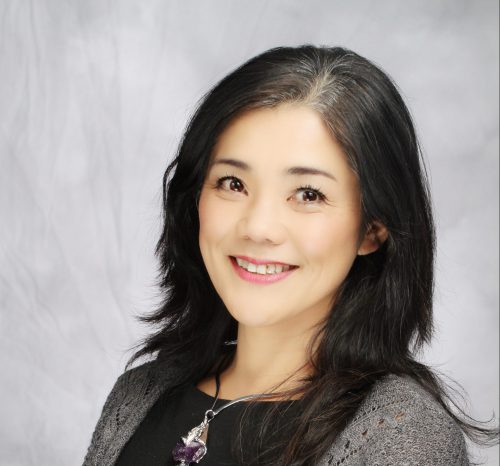 mamiko reeves
Assistant Vice President and Dean of International Programs, Northwood University

Mamiko Reeves serves as the Assistant Vice President and Dean of International Programs at Northwood University. Her responsibilities include oversight of International Program Centers (IPC), Study Abroad/Exchange programs, SEVIS compliance, campus internationalization, International admission, Intensive English Program and international student support. She serves as a board member and a liaison, conducting site visits and audits, at Northwood's IPCs in China, Sri Lanka, Malaysia, Switzerland and United Arab Emeritus. She works with 30+ additional partner institutions around the globe and develops international business and partnerships.
Mamiko has a passion for global education and providing cross-cultural opportunities for students, faculty and staff. She established and led an award-winning, collaborative study abroad program to China and India with the Young Presidents' Organization-World Presidents' Organization between 2009-2017. She also launched an international job shadow event in collaboration with the Midland Area Community Foundation and Midland Chamber of Commerce.
Mamiko started her career with IR Japan, an Investor Relations company, as an account executive, and served as an international marketing and sales representative at Sony Corporation in Tokyo. She served in Tokyo as a translator and facilitator for civil servant delegations from Malaysia, Indonesia, Singapore, Brunei and Palau. She also worked as a volunteer for the Tokyo English Life Line taking crisis calls.
After moving to the USA, she worked as a consultant to Dow Chemical and Dow Corning Corporation providing cross-cultural training and destination services for their managers, expats and new hires. In higher education, she has taught Japanese language and culture as an adjunct faculty at Saginaw Valley State University and career development courses at Central Michigan University. She also contributed to a program on Japan for educators and administrators at Yale University.
Before coming to Northwood, Mamiko served 14 years as a consultant for Youth for Understanding International Student Exchange (YFU), a global high school exchange program organization, focusing on counseling and crisis management. She currently serves as a Board of Trustee member for YFU USA. She is an institutional representative for Fulbright Program and a member of Board of Directors for American Council of Education Michigan Women's Network.
Mamiko was born in Nagoya, Japan. She earned a B.A. in Communications at Nanzan University (Nagoya), and a M. A. from Central Michigan University in Counseling and Ed.D from Northeastern University in Organizational Leadership. Mamiko is a former marathon runner, triathlete and spinning instructor.