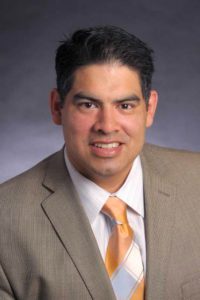 MANNY PELAEZ-PRADA
I'm the son of Colombian and Bolivian immigrants, and I'm fluent in English and Spanish. I'm an audiophile and passionate for Brazilian music - - for 10 years, I served as the host of "Cafezinho do Brazil", a popular radio show featuring Brazilian jazz. I bring the same passion I have for international music to my professional international work.

I currently serve on the San Antonio City Council. I'm the first-in-history Colombian/American to ever be elected to office in Texas. I lead the city's efforts in international economic development and intergovernmental affairs. Daily, I work with leaders of our diplomatic corps in assisting people from other countries who call San Antonio home. I have served as the liaison for our Sister Cities in Germany, Israel, and our outreach efforts in Latin America. Pre-COVID, I co-led the delegation to Darmstadt, Germany to sign the Sister City agreement with San Antonio.

I have decades of international corporate, NGO, and government experience. For many years, I led and organized cultural/trade missions from the US to Europe, Canada, Latin America, and Asia. My professional track record, my ongoing civic work, my international personal background, and my passion for creating lasting connections between diverse groups would significantly benefit SCI.

Professionally, I am the former Managing Counsel and General Counsel for two multi-national publicly traded companies. My current practice focuses on dispute resolution for domestic and international parties as well as government relations services for companies seeking to do business in the US, Mexico, and Colombia.
Personal Statement
My parents escaped their countries in the early 70's because of a catastrophic breakdown in institutions and community. They fled to the U.S. to seek what they had been missing for so long – – PEACE and BELONGING. Their search for peace and connection to others informs my professional civic work I do today. 
My work as an international arbitrator and mediator is, in its most simple terms, the work of a peacemaker. I bring parties together; I help them learn about each other's challenges; I help them see the benefits of collaborating; I give them the tools to eliminate barriers impeding collaboration; and, I create a trustworthy environment in which they can design their own solutions.   
I consider SCI to be an international peacemaker that bring communities together to exchange ideas and develop relationships – creating a better understanding of how we all play a part in solving the world's problem. I want to be on the team that is leading this effort.