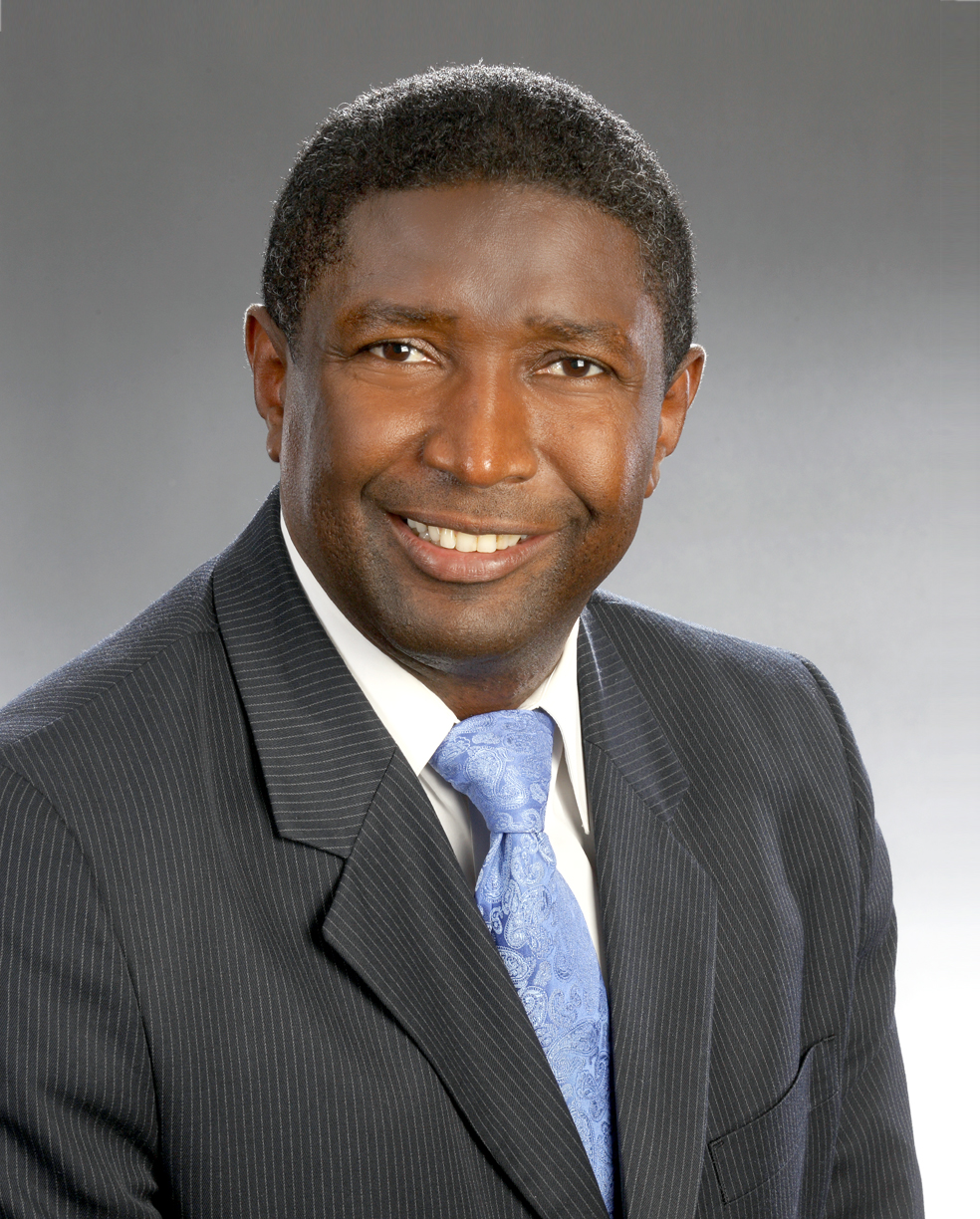 Mayor Dale V.C. Holness
Mayor Dale V.C. Holness was named Legacy Magazine's Public Official of the Year and by South Florida Chapter of the American Society for Public Administration 2017 Elected Official of the Year, his political record is well documented in his many years of public service as a Lauderhill City Commissioner & Vice-Mayor (2007, 2010) plus his terms from November 2010 - Present, serving as Broward County Mayor from 2019 - 2020. His district population is in excess of 200,000 people and covers over 8 municipalities.

Mayor Dale V.C. Holness' efforts include but are not limited to:

* Chair of the Broward Black Elected Officials. Under his leadership he has devised the Broward Black Action Plan that focuses on Broward County's black communities which include Economic Development/Black Business Growth, Employment, Criminal Justice, Education, Housing, Transportation and Health.
* Led the effort for a $20 million economic development package and community improvement programs for Central Broward District 9. When he arrived at Broward County the percentage for CBE participation was at 10 1⁄4%. Because of his leadership, it has now reached 39%. Participation is at a higher level than ever before! Mayor Holness' colleagues on the Commission have credited him for his leadership regarding the increase of small, minority and women-owned businesses in contracting opportunities with the County.
* Instrumental in passing the Broward County Surtax, a 30-year, one cent surtax for transportation. He also ensured that there is a 30% participation goal for certified County Business Enterprise (CBE) firms for all eligible projects funded by the surtax.


* Leading force and organizer behind the Lauderhill Mall Citizenship Drives, with nearly 5,000 citizenship applications processed.
* Sponsored: the ordinance for the expansion of Broward County's Adult Civil Citation Program, the resolution for the expansion of Broward County's current Living Wage Ordinance, an additional Homestead Exemption (from $25,000 to $50,000) for persons 65 and older allowing for low income senior property owners and Ban the Box ordinance, a law that refrains any person from being questioned about a prior criminal record or authorization for a background check until they are among a pool of potential finalists for a particular job within Broward County government.
* Lead the efforts to build 120 new single-family homes in the Broward Municipality Services District.
* Required $2.5 million to be allocated towards park improvements in District 9 allowing for residents to have clean recreation and public open spaces for their families.
* Sponsored Co-chair of the United Negro College Fund annual fundraising luncheon raising over and getting commitments for over $1.2 million.
* Key organizer in Andrew Gillum's campaign for Governor of Florida. Historic win as the first African American for the Democratic nomination for Governor of Florida.
* Holds a monthly Economic and Job Creation meeting.
Mayor Holness supports capitalizing on Broward County's geographic uniqueness as the Gateway to the Americas and maximizing our assets in Port Everglades and the Fort Lauderdale-Hollywood International Airport. He is a strong advocate for small, minority and women-owned businesses, as well as improving economic development opportunities for all. His focus will always remain on improving the economy, getting people back to work, increasing opportunities for home ownership and helping those who are going through hard times.
He has been relentless, aggressive and strategic in his plan that economic prosperity must include all the people of Broward County. His mission statement and goal as Mayor is to: Make Broward County a better place for all who live here by empowering our community, strengthening our households and businesses, creating policies that afford access to opportunities and by unifying everyone across racial, ethnic and socio-economic backgrounds.
His 2050 Plan focuses on the theme:
Broward 2050: One Community Moving Forward Together with Prosperity for All.
The Plan focuses on: Economic/Employment, Housing and Homelessness, Education, Criminal Justice, Health, Environment and Transportation.​