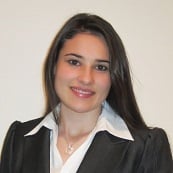 Olivera Jankovska- Global Citizenship Fellow UNICEF
Olivera Jankovska is the Global Citizenship Fellow at UNICEF USA – Houston. UNICEF works in 190 countries and territories to put children first—since 1946. Olivera received the 2017 President's Volunteer Service Award, a national award recognizing outstanding volunteer service, for her contributions above and beyond contractual commitments and expectations at UNICEF. She also serves as the Nonresident Scholar at Rice University's Baker Institute for Public Policy where she conducts research on international power markets.
Olivera is a global citizen, proficient in seven languages and an avid traveler. She has more ten years of non-profit work experience and she has held multiple leadership roles. Olivera's volunteering work extends to many cultural, educational and business organizations. Because of it, she was recently recognized as one of the 2015 United Macedonian's Diaspora "40 under 40".
Olivera holds an A.S. from Perrotis College in Thessaloniki, Greece, a B.S. in agricultural business from the University of Arkansas, and M.S. degree in agricultural and applied economics from Virginia Tech. Olivera was the recipient of the Outstanding Young Alumna Award for 2018 at both universities. She is also the winner of the 2009 Wall Street Journal Academic Achievement Award.