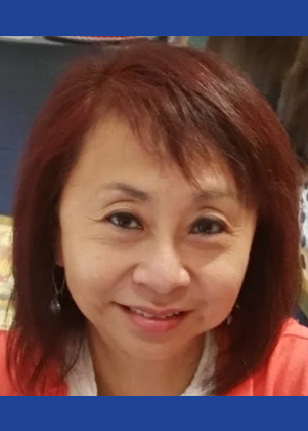 Polly Yu
Click here for Letter of Recommendation
Polly Yu is Vice-President of Asia Getaway Inc. She ​began​ her travel career at the Mandarin Oriental Hotel, Hong Kong. Even though there have been many changes in the industry, the one thing that hasn't changed is the capacity of travel to enhance one's life. With that in mind, Polly enjoys bringing her combination of experience, educational background and passion for travel to her extensive network contacts to make the impossible, possible. She has also been instrumental in engaging in community activities, securing new business and communicating with clients all the industry changes which will affect their travels, convenience and their costs and ultimately improving their bottom line by crafting creative solutions to their business problems.
Her past experience includes involvment in cross-cultural business/educational travel programs to Asia since the 1990's; collaboration with private businesses and non-charity organizations to maximize their community contributions; promoting cultural understanding of Language, Arts and Music between Asia and the US, and promoting multi-lateral business relationships in the business arena between the East and the West.
Her past achievements include program Chair (Orange County) for Pacific Asia Travel Association (PATA) in 2000-2003; Vice President of Hong Kong Association San Diego Chapter 2001-2005; Board of Carlsbad Sister City since 2016; and life long experience in Travel Industry for more than 30 years.
Statement of Interest
Born and raised in multi-cultural, metropolitan community of Hong Kong where the best of the East-West cultures meet.  As an urbanite with an early exposure to the British colonial business mentality, I was fortunate to adapt and foresee the importance of multicultural business interactions both in the public and private sectors.  This has a great impact on my upbringings in the importance of History, Language, Arts, Music and how it plays out in the global business environment.
As we evolve into the next millennial cycle, I believe the next generation will hold the solutions to solving complex, global issues.  The best way to achieve this goal is to educate the current generation of the importance of cross-cultural and mutual understandings of the Ancient Asian and Western cultures.  My past few years working with the City of Wuxi, China, San Diego Youth Symphony and the city of Futtsu, Japan Friendship trip further strengthen my commitment to working with San Antonio Sisters City to promote this endeavor.
Skills and Assets
Skills to design program for SCI members focus on cultural exchange
Ability to work with co-workers and team members to achieve harmony within organization
Good initiative and problem-solving abilities and eager to add to existing knowledge base and skills'
Leadership and Adaptability in changing business trends
Multitasking and prioritizing business initiatives under time constraint environment