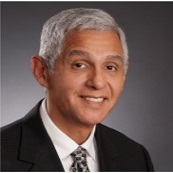 Robert Gallegos – Houston City Council Member
Council Member Robert Gallegos represents District I on Houston City Council. The district encompasses downtown, EaDo, Clinton Park, parts of northeast Houston, portions of the greater East End and the Houston Ship Channel, and the neighborhoods along I-45 south to Hobby Airport.
Council Member Gallegos is a lifelong resident of District I and has spent over 30 years volunteering and working in the community he now represents on city council. He is the founder and first president of the Eastwood/Lawndale Super Neighborhood Council, and served as president of his neighborhood association, Houston Country Club Place Civic Club, for over 15 years.
Noting his years of work on numerous neighborhood issues, Mayor Turner appointed Council member Gallegos as the chair for the Regulation and Neighborhood Committee. The committee reviews and considers policies that protect and promote vibrant neighborhoods, and encourage the positive development of communities.
With his dedication for neighborhoods and communities, Council Member Gallegos has worked on a number of economic development projects, including the restoration of historic Gus Wortham Golf Course, and the creation of a world class botanic garden. The accomplishment of these beautification projects plan to further the economic and environmental development throughout the community and city by attracting tourism, and by providing public green spaces for the city's residents.
He championed the renovation of Hobby Airport and supported the expansion of international service. Other projects have recently included implementing hike and bike trails along our bayous and neighborhoods, and engaging in the enhancement of the Gulf Freeway.
Prior to serving on City Council, Council Member Gallegos spent over 25 years in transportation logistics and later worked for former Harris County Commissioner Sylvia Garcia as community liaison. Council Member Gallegos has a bachelor's degree in organizational management.