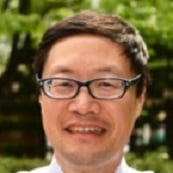 Robert Ogburn-Director of The Office of Citizen Exchanges
Robert Ogburn is the director of the Office of Citizen Exchanges and leads the U.S. State Department's public diplomacy efforts in youth, culture+arts, sports, and professional fellows. He is especially honored to help facilitate Sister Cities International's mission.
Robert joined the U.S. Foreign Service in 1987 and has served in Iraq, Korea, Vietnam, Washington DC, and Egypt. Over the past ten years, Robert has been GWU Visiting Fellow; Public Affairs Minister-Counselor in Seoul; deputy consul general at the U.S. Consulate General in Ho Chi Minh City; and the State Department's senior advisor for rule of law at the U.S. Embassy in Baghdad.
In addition to serving in Iraq, he considers his career highlights to be assisting the San Francisco-Ho Chi Minh City (Vietnam) Sister City Committee; re-opening the U.S. diplomatic post in Busan, Korea in 2007; and running White House press filing centers during presidential visits to various countries.
Robert has a B.A. from the University of Maryland Baltimore County (1982–Go Retrievers!), an M.A. in East Asian Studies from the George Washington University ('85), an MBA from Johns Hopkins University ('04). Raised in Maryland USA, Robert was adopted from Korea to American parents and is married with two children.