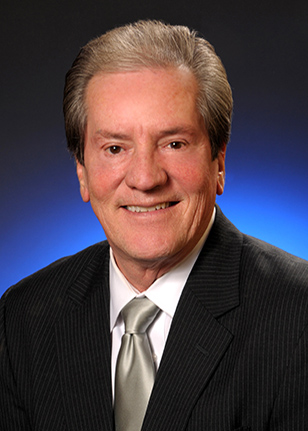 Roger Lawrence
Click here for Letter of Recommendation
I am currently the Vice President of Global Quality Assurance & Regulatory for McCormick & Company, Inc.  I am responsible for Quality Assurance, Food Safety and Regulatory policy, strategy and execution throughout McCormick's worldwide operations and supply chain.
Prior to my current assignment, I held positions as, Director of Product Development and Quality Assurance – Europe, Director of Product Development and Quality Assurance for the International Group, Vice President of Technical Services for the US Consumer Products Division, and Vice President, Operations and Technology for the Asia-Pacific Zone. Prior to McCormick, I was employed with Quaker Oats Company in quality managerial positions at both plant and corporate headquarters.
I currently serve as the chair of the Maryland – Sister State Executive Committee and am on the Sister Cities International BOD. I joined the Maryland Sister States program as the Chair of the Maryland – Anhui China Sister States Committee over 10 years ago.  Several years ago, I was elected as the President of the Maryland Sister States Executive Committee which consists of the Chairs and Co-Chairs of each of 16 Maryland Sister State Programs.  I am the only person on the Sister Cities International Board of Directors who represents a US Sister States Program.
I am a member of the Institute of Food Technology (IFT) Board of Directors, the Board of Directors of the International Food Information Council (IFIC) and the past Chairman. I serve on the Scientific and Regulatory Affairs Council (SRAC) of the Grocery Manufacturers of America and am a member of the Executive Committee for SRAC. Additionally, I serve on the Board of Directors of the Science and Education Foundation of GMA. I also serve on the JIFSAN Advisory Board. and he serves on the John Hopkins Bayview Medical Center Patient Advisory Board. Additionally, he serves on the Advisory Board of Stella Maris, Inc. I am a graduate of DePaul University, Chicago, Illinois.
Statement of Interest
I have had a global role in industry for over 30 years and have traveled to numerous countries throughout the world during this time.  I have a great appreciation for other cultures and peoples and believe that the world has much to gain through the interchange among different people to increase awareness, inclusivity and tolerance – "If you want to be understood, first seek to understand".
I have served on a number of business and non-profit Boards and bring a level of competency and experience to the team.  Because of this and other life experiences, I can bring a strategic perspective and a business acumen to the board.  The SC Board of Directors is composed of a group of individuals with a rich and diverse set of skills and experiences and this is what I would primarily bring to the table to complement other's skill sets and competencies.  In addition, and most importantly I have a passion to serve.
Another advantage that I bring is that I am currently the only member of the SC Board that also serves on the Board of a US Sister States Board.  I firmly believe there is considerable untapped potential for the two organizations to collaborate and coordinate selective efforts and activities to realize synergy and to leverage their respective resources and programs.
Finally, I will be scaling back my current business responsibilities early in 2019 and will have an increased ability to devote my time and energy to the SC Board and Committee work.
Skills and Assets
Proven leadership and managerial experience
Significant, varied and multifaceted Board experience and track record.
Team building and team leadership skills.
Strategic and problem-solving mindset.
Business acumen.
Ability to align and galvanize others around a mission and strategy.
Ability to drive execution to deliver results.
A deep and sincere appreciation for other cultures.