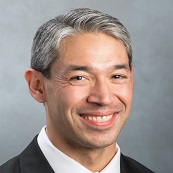 Ron Nirenberg – Mayor of San Antonio; Chairman of Sister Cities International
Ron Nirenberg is the mayor of San Antonio, the fastest growing city with the 7th largest population in the United States.
He was raised in Austin, Texas, and attended college in San Antonio. Nirenberg is the son of an immigrant from Southeast Asia and the grandson of immigrants from Eastern Europe who passed through Ellis Island. Through his personal experiences, Mayor Nirenberg developed a core commitment to civic participation and the universal values of liberty, justice, and equal opportunity for every person.
He is focused on making key infrastructure investments necessary to accommodate the growth of San Antonio, which is expected to nearly double in population by 2040. This forward-looking approach drives the mayor's vision of a compassionate community with a globally competitive economy.
Mayor Nirenberg is the Chairman of Sister Cities International, a nonpartisan organization that connects cities across the globe through civic, educational and cultural exchanges. The mayor continues to promote San Antonio as a premier 21st century city open for business, trade, and investment, attracting top talent and innovation companies. In 2018, the United States Conference of Mayors recognized Mayor Nirenberg with the Small Business Advocate award for his efforts to encourage entrepreneurism.
Mayor Nirenberg graduated summa cum laude from Trinity University and received a Master's Degree in Communication magna cum laude from the University of Pennsylvania.