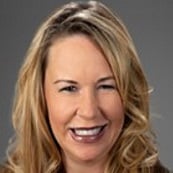 Teri A. Simmons- Partner Arnall Golden Gregory
Teri A. Simmons is a partner at Arnall Golden Gregory in Atlanta, Georgia, where she has practiced for 29 years. She directs the International and Immigration Practice Group, which focuses on the holistic representation of foreign owned companies in the US in the areas of corporate, employment and immigration law. She also serves as an Adjunct Professor at the University Of Georgia School of Law.
Ms. Simmons has severed on the Board of SCI for several years. She chaired the Atlanta Sister Cities Commission for over 10 years. She previously chaired the Atlanta / Nuremberg Sister Cities Committee. She is recipient of the Federal Republic of Germany Friendship Award and the International Prize of Honor from the City of Nuremberg.Teri is fluent in both spoken and written German. She currently serves on the Boards of SCI, the German American Chamber of Commerce, the German American Cultural Foundation and the Dean Rusk Center for International & Comparative Law. She earned Bachelor degrees in Mathematics and German from Furman University, a Master's degree in German studies from the University of Virginia, completed post graduate studies in Tuebingen, Germany and earned a JD at UGA School of Law.