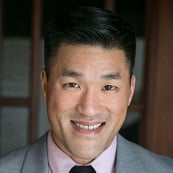 Thomas Nguyen – Founder and CEO of Peli Peli
Thomas Nguyen is a co-founder/CEO of Peli Peli, a South African fine-dining concept currently ranked in the top 10 in Houston on both TripAdvisor and Yelp, and Peli Peli Kitchen, a South African fast casual concept that was featured on CNBC's Restaurant Startup.
An alum of the University of Texas at Austin and University of Texas School of Law, Thomas practiced for three years as a commercial and civil litigation attorney.
Thomas is a 2015 Houston Business Journal 40 Under 40 recipient, 2016 Houston Asian Chamber of Commerce Entrepreneur of the Year and 2017 EY Entrepreneur of the Year Finalist. Thomas is also a freelance food writer for the Houston Press.