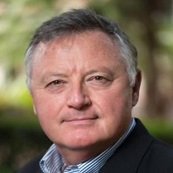 Tom Kolditz- Director Doerr Institute for New Leaders
Tom Kolditz is the founding Director of the Ann and John Doerr Institute for New Leaders at Rice University–the most comprehensive, evidence-based, university-wide leader development program in the world. Prior to Rice, he taught as a Professor in the Practice of Leadership and Management and Director of the Leadership Development Program at the Yale School of Management.
He holds a Bachelor's degree in Psychology and Sociology from Vanderbilt University, three Master's degrees, and PhD in Psychology from the University of Missouri. He and his wife Kay reside in the Houston Heights. They have two adult daughters, Jenna Bell and Kerry Feeney, and three grandchildren, Mary Ann and William Thomas Bell, and Leigh Katherine Feeney.