2019 Annual Awards: Congratulations to This Year's Winners
At Sister Cities International, we know that the work our members do to promote peace through mutual understanding, respect, and cooperation changes the world–one individual, one community at a time. Since 1962, we have recognized a few of our most outstanding members all over the nation for the work they've done in the last year to advance the citizen diplomacy movement through our Annual Awards Program.
There are 4 award categories broken out by city population size: best overall, innovation, volunteer of the year, and youth leadership. The innovation category has five subcategories that span the variety of sister city programs: arts and culture, business and trade, humanitarian assistance, and professional and technical assistance.
We're excited to announce this year's Annual Award winners at our 2019 Annual Conference, Cities Mean Business, in Houston,  Texas from July 17-19. Seventeen outstanding members and programs, each of whom has made a marked difference in their communities, will be recognized on stage during our Annual Awards Dinner and Gala.
Our Annual Awards winners set the standard for what it means to be a citizen diplomat. If you see them at the conference, be sure to reach out to them to share congratulations and to share knowledge. The more our members work together to improve their communities through the lens of international cooperation, the more successful we all are in advancing the original vision of President Eisenhower.
We are thrilled to share the Annual Awards winners below. To learn more about each member's work, please click on their program names.
---
Best Overall
Innovation: Arts & Culture
Innovation: Youth & Education
Innovation: Business & Trade
Innovation: Humanitarian Assistance
Innovation: Professional & Technical Assistance
Volunteer of the Year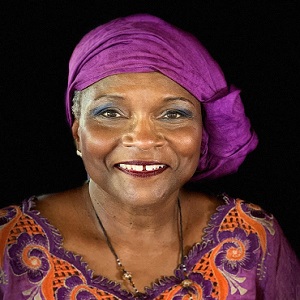 Maxine Hankins Cain, Lansing Regional Sister Cities Commission (Michigan)
Maxine Hankins Cain, Ed D, an LRSCC member for 20 years, is a former teacher and school administrator who always stressed the importance of understanding global issues, cultures and languages. As an educator of excellence in Michigan, Cain is recognized in Ghana for her educational and humanitarian leadership. She has led the effort to renovate the k-12 schools in Nkyenne Nkyenne, Akuapem South District. In 2018, she had all three schools painted inside and out, purchased white boards, curriculum materials and computers; and gifted each teacher monetarily for their work.
As an educator of excellence in Michigan, Cain has promoted education and health in Akuapem South District. Over the years, she has held numerous teacher training programs including at the Presbyterian Teacher Training College in Aburi. She was active with both the SCI/Gates grant and the Water, Sanitation and Hygiene grant from the US Department of State and helped identify three village sites for community latrines. She participated in fundraising for two 40-foot containers that included medical, X-ray and radiology supplies/equipment, computers, books, school equipment, bicycles, and farm equipment; in addition to her ride in a fully equipped ambulance from Lansing to Baltimore to ship it to Ghana. She continues to lead her church and sorority's fundraising drives to benefit schools, orphanages, and clinics in Ghana.
For Maxine Hankins Cain, there is no task too consuming. She has always loved being a part of LRSCC and has never turned down a request to help the organization in its efforts to be Lansing's "Window to the World."
Youth Leadership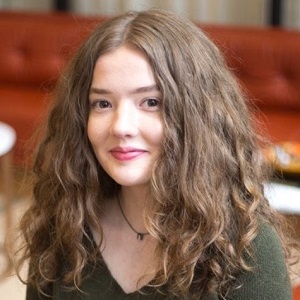 Olivia Connor, Sister Cities of Nashville (Tennessee)
Olivia Connor has been involved in Sister Cities of Nashville (SCN) since 2016. She applied to be a Student Ambassador to Caen, France and was accepted into the summer program.
She was an exemplary citizen diplomat while in Caen, according to the trip chaperone, as she participated in a two-week educational and cultural exchange. She was invited to join the Sister Cities Youth Advisory board, and since then, has hosted three students from Caen, France in successive years for two-week cultural exchanges, welcoming them into her home and her school community. She has also Served as Volunteer Coordinator (2017-2018) and as President of Sister Cities of Nashville's Youth Advisory Board (2018-2019), volunteered to help Sister Cities of Nashville as an intern in 2018, and spearheaded a volunteer initiative to support refugee children through Nation's Ministries.
Over the years that Olivia has been involved with Sister Cities of Nashville programs Olivia has always been the first one to volunteer to host incoming exchange students and has worked hard to recruit more volunteer hosts as well as being a voice in the community for Sister Cities. It has not only been Olivia's volunteer work with Sister Cities of Nashville, it has been Olivia's attitude and the approach she has brought to all of her work. Olivia approaches of her involvement with an extremely positive attitude, with energy and enthusiasm, and with creativity.