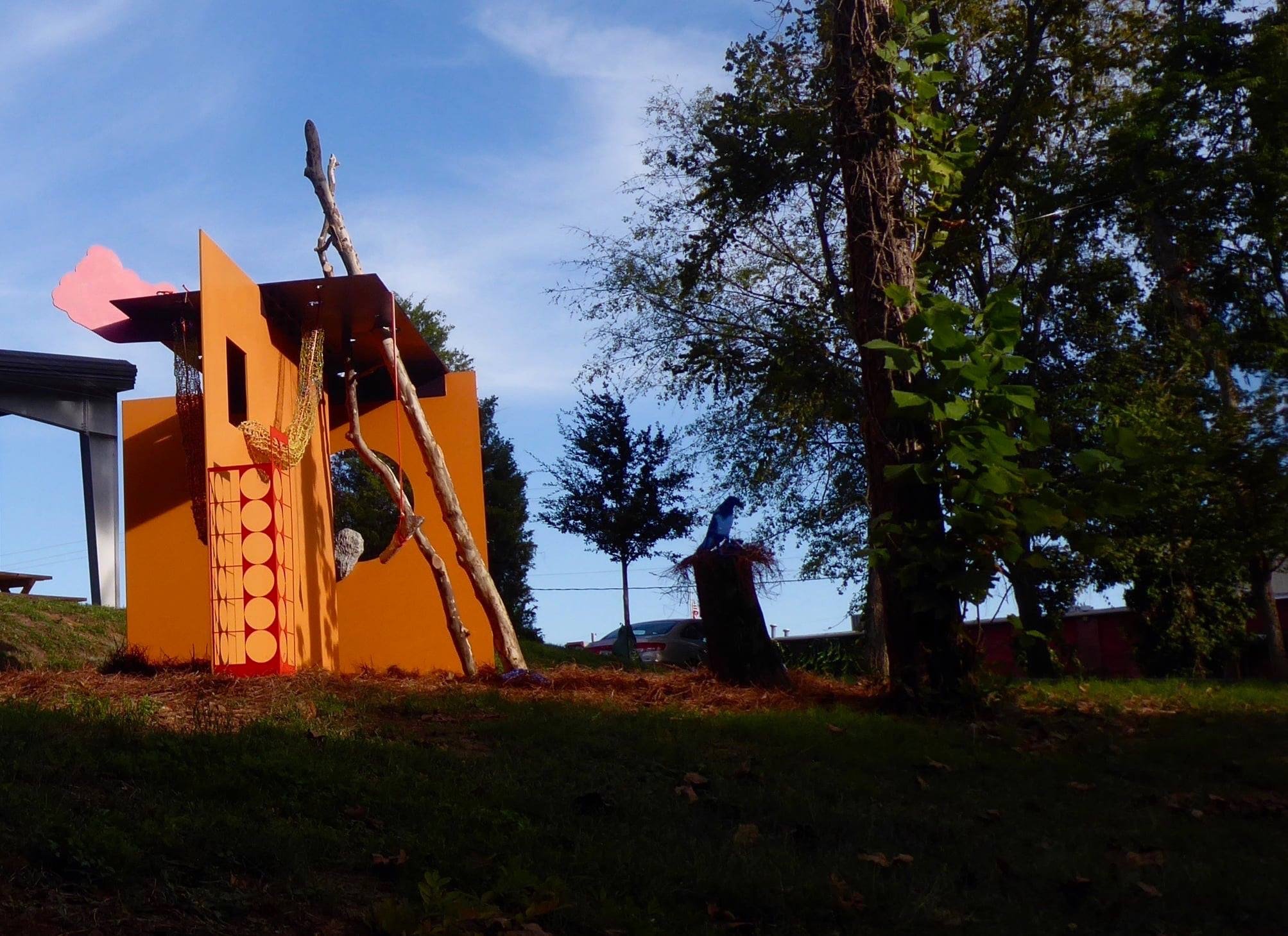 The 20-year partnership between Columbia, South Carolina and Kaiserslautern, Germany is filled with flourishing art exchange and ultimately "a common love for creativity." Sister Cities International interviewed Dickson Monk, Executive Director of the Columbia World Affairs Council, on the cities' art exchange, shared historical remembrance, Wunderbar Together events, and lasting citizen diplomacy. A press release for the Columbia World Affairs Council's latest Wunderbar Together event, Heimat/Home: The 2019 Columbia–Kaiserslautern Artists Exchange, is available ...
---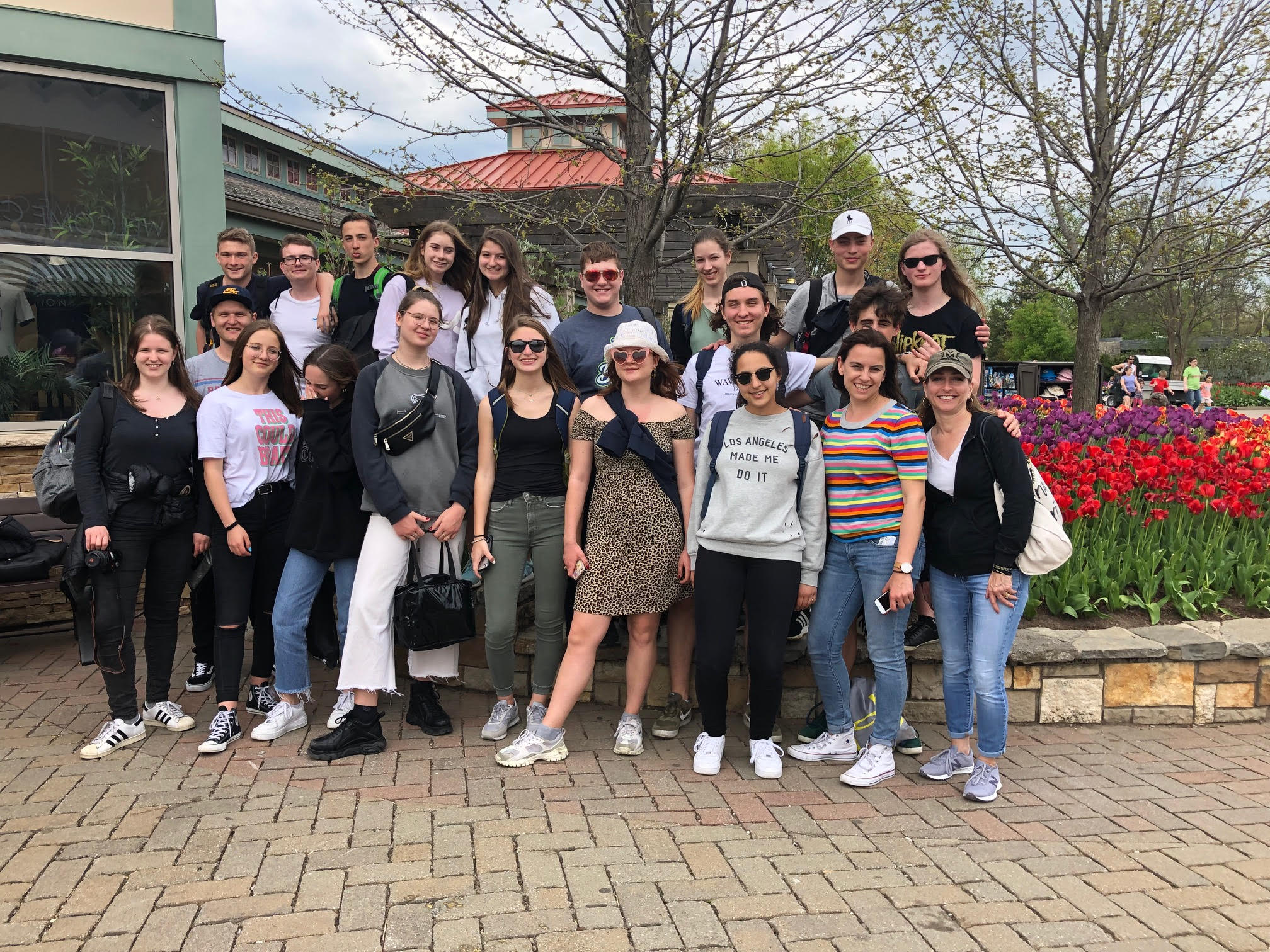 Ute Päpke, President of the Munich Sister City Association of Greater Cincinnati, submitted a report on the strength and diversity of the Munich-Cincinnati relationship, including its numerous forms of exchange, commemorating the fall of the Berlin Wall, and the recent celebration of the partnership's 30th anniversary. The report provides an overview of the partnership and summarizes key events from January to November 2019. For more information on the Munich-Cincinnati partnership: Origin of the Munich-Cincinnati Partnership The ...
---
---

Sister Cities International has a wide array of engagement ideas, templates, and other resources available to strengthen existing sister city partnerships. As part of our partnership with Wunderbar Together, the following engagement strategies and resources are tailored to U.S.-German partnerships, but many are also broadly applicable. Members are welcome to contact Sister Cities with further ideas or questions. Sample Ways to Get Involved Join Our #SCIWunderbarTogether Communications Campaign: Use our #SCIWunderbarTogether hashtag, promote our Wunderbar Together ...
---

Increasingly, business partnerships between sister cities are strengthening international business ties and economic development. US-German sister cities Fort Worth and Trier have partnered on a Wild Acre Kraft Haus beer, combining elements from each culture, and are poised to advise other Fort Worth companies on how to establish global partnerships. Fort Worth Sister Cities' international business collaboration ultimately won the Innovation in Business and Trade Award from Sister Cities International at the 2019 Houston conference. Beyond business ties, Fort Worth and ...
---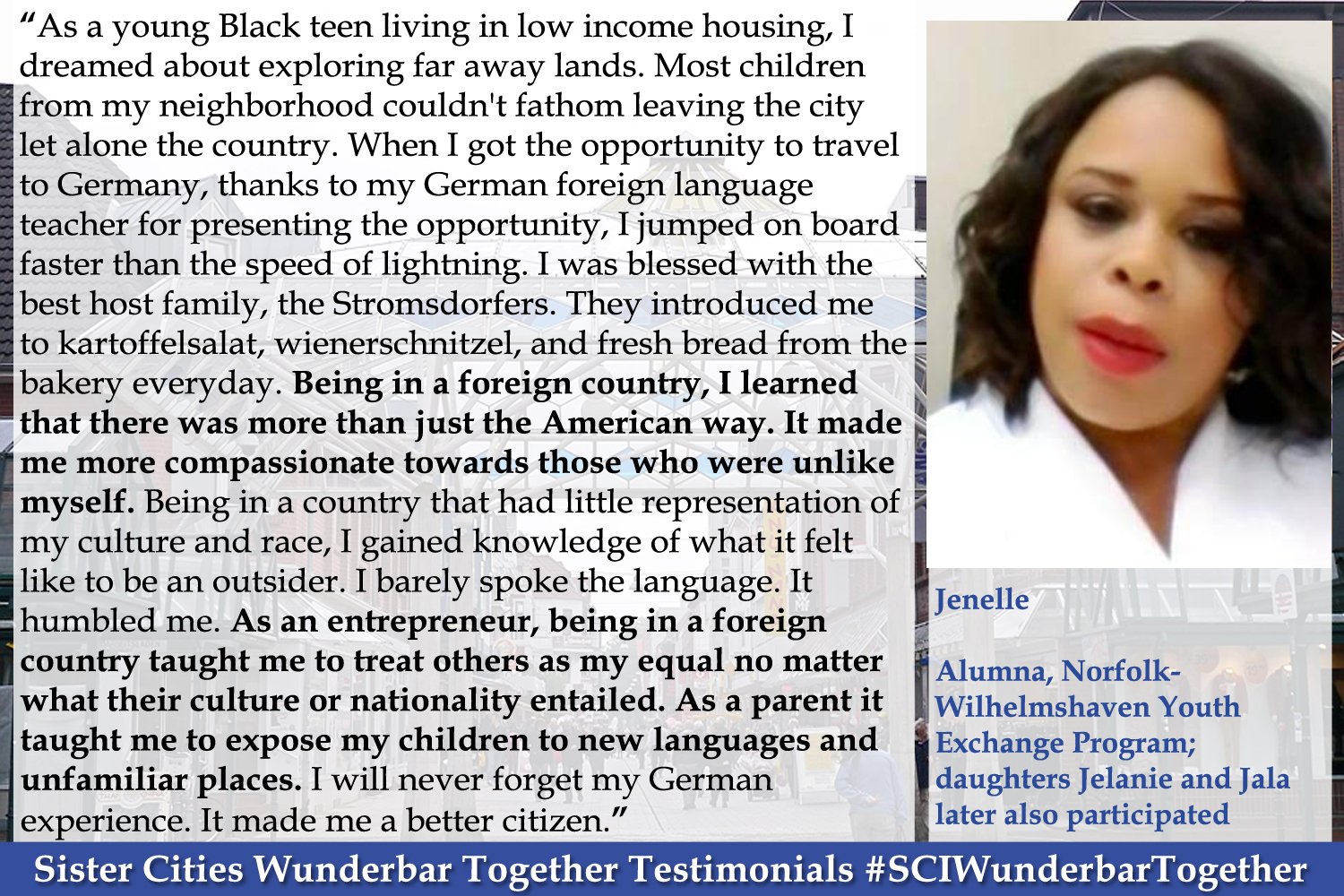 Sister city partnerships create a lasting impact not only through their scope, but also through the depth of the person-to-person connections they foster. The impact of participating in a sister city partnership, whether as an exchange student or a city official, can last throughout one's lifetime and even across generations. As part of our Wunderbar Together blog series, we are highlighting testimonials of those involved in US-German sister city partnerships. Many testimonials describe how, through their experience traveling to Germany or hosting others, they gained ...
---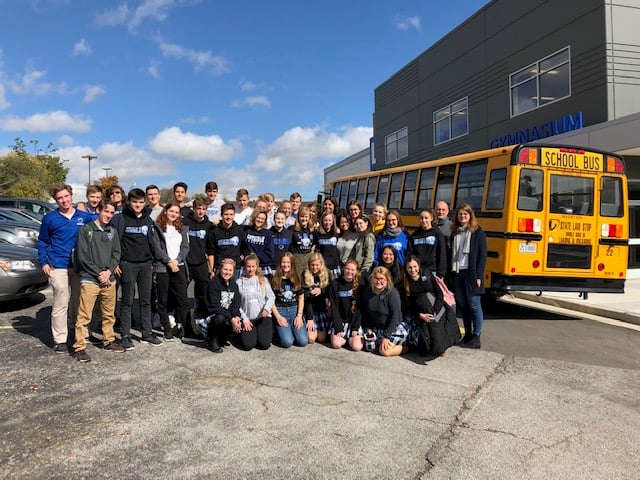 From Maifest to 3,000-strong exchanges, St. Charles Sister Cities and Ludwigsburg are building vital bridges between the U.S. and Germany. Sister Cities interviewed Mary Johnson at St. Charles Sister Cities to learn more about the impact of the 25-year partnership. Earlier this year, St. Charles Sister Cities had also partnered with Sister Cities International and Wunderbar Together on the annual Maifest celebration, where Sister Cities President and CEO Roger-Mark de Souza hosted a panel discussion on the history of our program, where we are today, and where we see the ...
---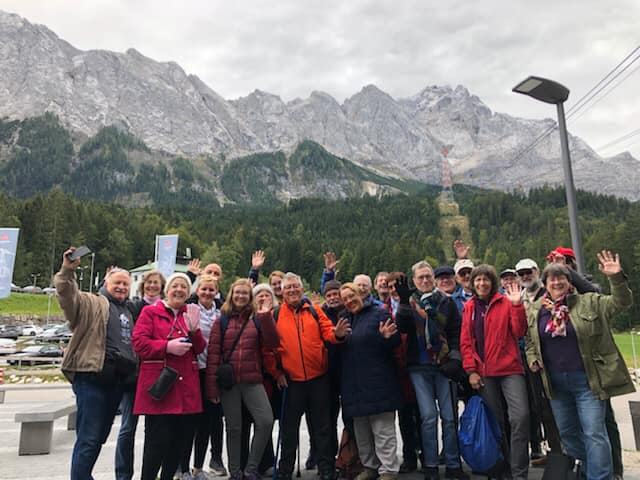 Originating in both German-American exchange and a love story, the partnership between West Chicago Sister Cities and Taufkirchen (Vils) has just celebrated its 20th anniversary. The robust and innovative partnership includes student exchanges, delegation visits, music exchanges, town halls, and most recently a 20th anniversary program in Taufkirchen (Vils). We had the opportunity to interview West Chicago Sister Cities President Rebecca (Becky) Hall to learn more about the partnership's programs and impact. For the latest updates on West Chicago Sister Cities, visit ...
---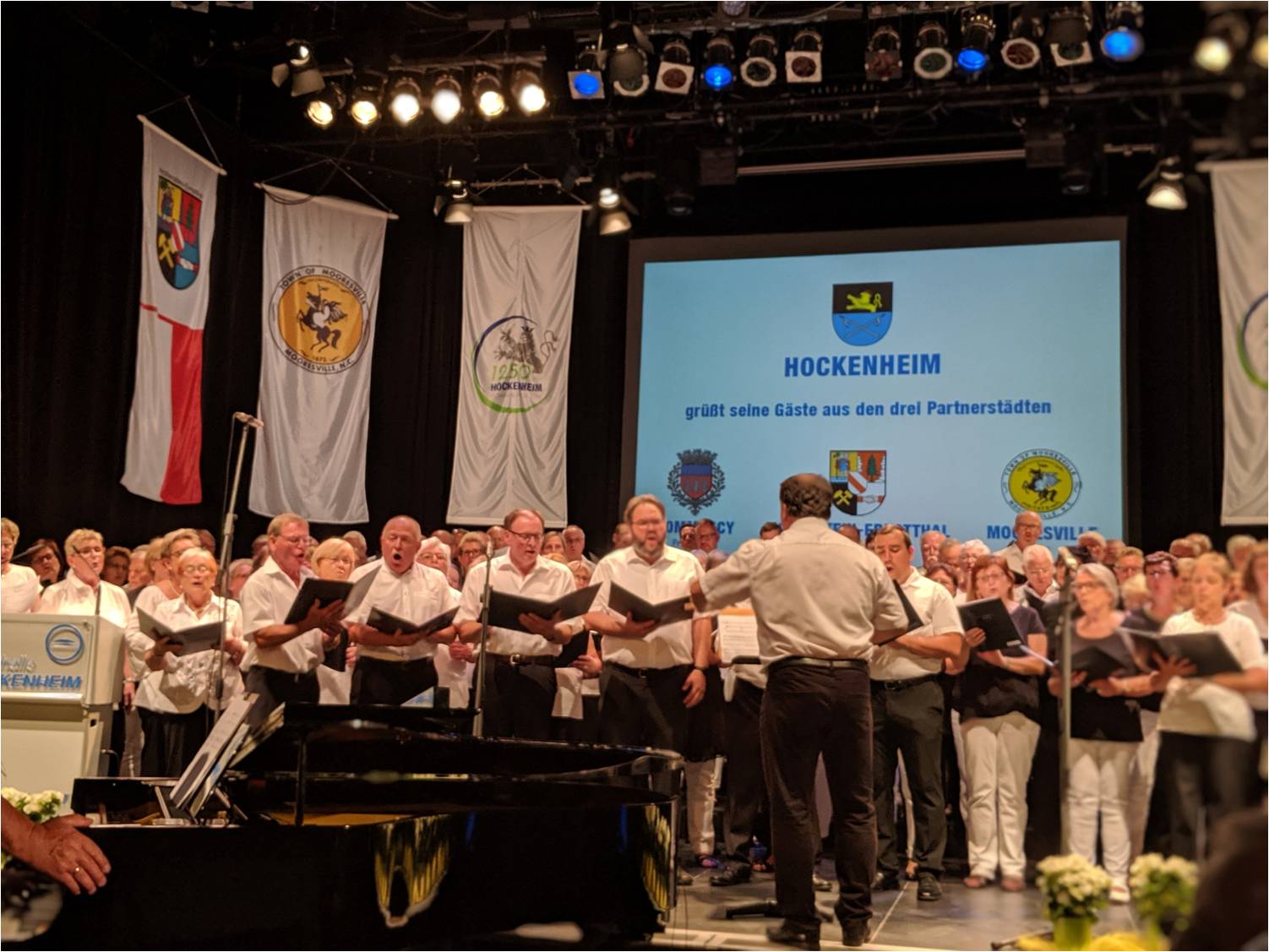 Originating in a story submission, we had the opportunity to interview Ms. Rupa Venkatesh of the Town of Mooresville, who facilitates the partnership between Mooresville, NC and Hockenheim, Germany. It is heartening to learn more about the youth and adult exchanges and the outcome that, even when visiting different cultures, Mooresville and Hockenheim residents ultimately found more similarities in each other.  Visit the Town of Mooresville's website here for more information. SCI: Could you tell me a bit more about the exchanges and programs between these two ...
---
As part of its partnership with Wunderbar Together, Sister Cities conducted an interview with Martha Henry and Ian Cruz at the City of San Antonio International Relations Office. San Antonio had been recognized at the 2019 Houston Sister Cities Annual Conference as the "Best Overall Sister Cities Program," a well-deserved award considering both the scope and depth of San Antonio's partnership with Darmstadt, one of its eleven sister cities. The interview below depicts numerous dimensions to the San Antonio-Darmstadt relationship, including collaboration in government, ...
---