Board of Directors
Sister Cities International is governed by a 24-member Board of Directors, overseen by the Chairman. 21 members are drawn from the membership and the greater diplomatic and business community, with three additional members designated to represent state representatives, youth, and young professionals. Board members are elected by the membership at the Annual Business Meeting during the Annual Conference.
Board members serve three-year terms, and state coordinator, youth, and young professional representatives serve two-year terms. Board of Directors terms are staggered, and seven board seats are up for election each year.
The Board elects the secretary and treasurer of the Board, who each serve one-year terms and the vice-chair, who serves a two-year term.
Please click here for more information on Board elections.
Current Board of Directors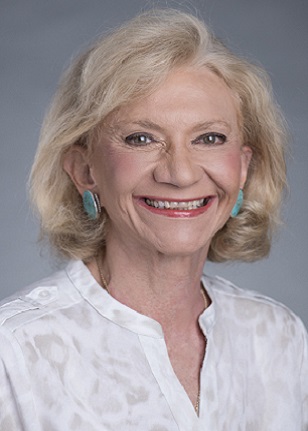 CAROL ROBERTSON LOPEZ
Santa Fe, New Mexico
VICE CHAIR
Peter Svarzbein (2022)
El Paso, TX
TREASURER
Presley (Lee) Guio (2020)
Union City, California
SECRETARY
Mary B. Pointer (2020)
Oklahoma City, Oklahoma
YOUNG PROFESSIONAL
Kevin O'Donnell (2021)
San Francisco, CA
| Board Member Name | Title | City |
| --- | --- | --- |
| | Chair Emeritus (Ex-officio) | |
| | | |
| | | |
| | | |
| | | |
| | | |
| | | |
| | | |
| | | |
| | | |
| | | |
| | | |
| | | |
| | | |
| | | |
| | | |
| | | |
| | | |
| | | |
| | | Santa Barbara, California |
| | | |
| | | |
| | | |
| | | |
Ron Niremberg | San Antonio, Texas
Stephen "Tim" Quigley | San Jose, California
Bill Boerum | Sonoma, California
Thomas A. Lisk | Richmond, Virginia
Brad Cole | Carbondale, Illinois
Michael Hyatt | Fort Worth, Texas
Mae Ferguson | Fort Worth, Texas
Sherman Banks |  Little Rock, Arkansas
Glenn Gray | Juneau, Alaska
Nancy Huppert | Rochester, New York
Charles Stokke | Menomonie, Wisconsin
James Amato | Lexington, Kentucky
Richard Neuheisel | Tempe, Arizona
Rodger Randle | Tulsa, Oklahoma
---
Questions? Please contact the office at 202.347.8630 or info@www.sistercities.org