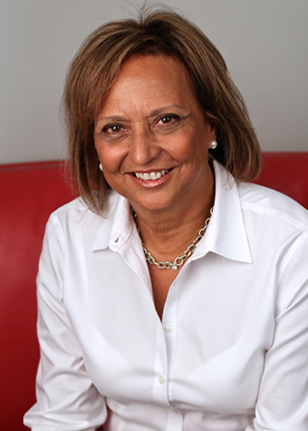 Carolina Rendeiro
Click here for Letter of Recommendation
I am a strong proponent of community involvement and of the importance of creating synergy between businesses and their communities. I have merged my passion for Community and entrepreneurship in my role as President, of the World Strategic Forum.
I am a high-energy professional with a strong expertise in international development, with a special focus on international marketing and business development, with a proven ability to engage with members of the public and private sector, locally, statewide and internationally. Consistently recognized for contributions in development and marketing efforts, with attention to detail, strong project management skills and developing long-standing professional relationships over my 34-year career.
I have served for 9 years on the IACC Board (Sister Cities) for the City of Coral Gables, having served under 3 different Mayors.  Within my leadership, we as an organization, won, the Humanitarian Award in 2016 for donation and transportation of Fire Trucks and Water Trucks to our Sister City of Antigua, Guatemala.
We continue to work locally with our Chambers businesses to build awareness in the community and share best practices with our current Sister Cities, in not only education, and cultural experiences as well as, in entrepreneurship, economic development and social issues which we share in common, such as Sea Level Rising, management disaster recover to name a few.
Statement of Interest
I had the privilege of having served on the Board for a 2-year appointment, one of the 2 years, was served on the Executive Board. This past year I have served as State Coordinator for the State of Florida. I am passionate about SCI and believe in its mission. Having grown up under a Dictatorship and a Democratic Government, helped form me into who I am today. There is a tremendous potential for the future growth of SCI, not only through cultural and education exchanges, but through Entrepreneurship and Economic Development. I would like to bring my expertise to the Board and help formulate revenue building programs, which in turn will create a viable and sustainable organization, as well as attract the future generation of leaders for SCI.
Skills and Assets
I bring to the Board, leadership skills having served as Chairman/President of a Trade Association (Global over 5000 members), Chamber of Commerce, serve on the Advisory Board of two startups as well as, on the Advisory Board of BB&T Bank.
My entrepreneurship background, I have done extensive work in Economic Development over the past 18 years connecting businesses, in Florida with others throughout Latam, Europe and the Middle East. Fluent in 3 languages written and spoken.