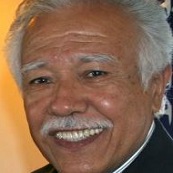 Gil Garcia- SCI Honorary Board and SOCAL Board of Governors
As a former City of Santa Barbara Council Member, he was active in the Cal League of Cities Community Services Policy Committee. President of California Local Government Commission, and National League of Cities Human Development Committee. Past and current sister city activities include Many years of service in SCI, SOCAL and Santa Barbara Sister City programs with focus on US/Mexico relations and building alliances with other international networks. Rotary activities include Rotary Club Santa Barbara North – Chair of International Services creating alliances with sister cities, migrant clubs and a variety of non-profits with similar missions as Rotary.
Related activities include member Association of Jalisco Clubs of California, and as a US/Mexico dual citizen he is current president of Santa Barbara/Puerto Vallarta Sister City Migrant Club. Mr. Garcia travels extensively throughout Mexico to assist Mexican communities to organize citizen-based sister city committees, migrant mirror clubs and create tri-lateral alliances with Sister City, Migrant and Rotary Clubs for social and economic impact projects of mutual interest in Mexico. Mr. Garcia is a recipient of the University of California, Santa Barbara Honorary Alumni Award, Santa Barbara Lifetime Achievement Award, Santa Barbara Man of the Year and various other civic awards and honors.