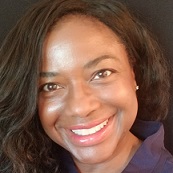 Kelley Eubanks – KEE Concrete & Construction, Inc.
Problem Solver, Connector, Global Innovative Thinker —Kelley is an entrepreneur, engineer and 6σ Black Belt that has developed products and markets within the chemical, building products, transportation and supply chain industries globally.  She has delivered millions of dollars in process improvements and cost avoidance savings.  Kelley is passionate about infrastructure and economic development.  The U.S. Dept. of Commerce nominated Kelley to serve as an U.S. delegate to India on infrastructure and energy for the 2017 Global Entrepreneurship Summit.
She is the Managing Partner of KEE Concrete & Construction, Inc., which provides on-site concrete production and testing, engineering, construction, construction management and disaster recovery services to the commercial, transportation and government sectors.
Beyond KEE Concrete & Construction, Inc., she serves as a board trustee for Fort Worth Sister Cities International  and Recovery Resource Council.  Kelley is an avid traveler, aromatherapy enthusiast and music buff.