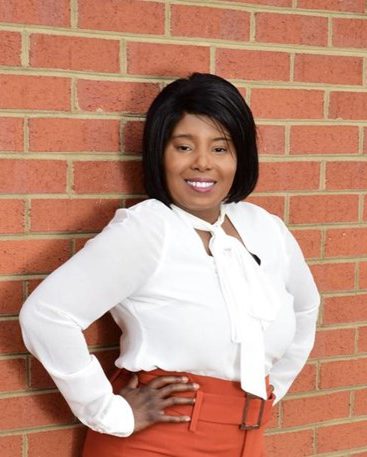 mildred vanderpuije
My name is Mildred Yacoba Vanderpuije. I was born July 19th, 1986 in Accra Ghana. I am the eldest daughter of Honorable Dr. Alfred O. Vanderpuije (MP) and the late Mrs. Giftie N. Vanderpuije. In 1987 my parents and I migrated to the United States when I was one years old. In 2008 I received my Bachelor's Degree in Biological Science from Oakwood University.

&nbsp&nbsp&nbsp 2009 after returning home from college, I began volunteering as a youth advocate at the South Carolina HIV/AIDS Council. While volunteering I worked as the assistant to the Vice President of Events at the Greater Columbia Chamber of Commerce. In 2013, then worked for the South Carolina Speaker of the House Representative Jay Lucas. In 2014 I volunteered and assisted the Columbia World Affairs Council and the Columbia Urban League Guild. Im currently the Liaison and Chair of the Committee for the Columbia,SC - Accra, Gh sister cities Initiative, and the current Chief of Staff to the President of the South Carolina Organization of African Unity. I am working on my certification in International Women's Health and Human Rights.

Currently, I sit on the board of directors for the Columbia World Affairs Council and a member for the South Carolina End Coronavirus Task Force Team.

My motto is empowering people with the right tools for a better tomorrow.
I truly believe together we can change the lives in our homes, our communities and our world.
---
Personal Statement  
As a Ghanian- American and a South Carolina Resident, it has been an honor of mine to serve my community. 
I believe that the experiences that I've gained through community service will be a great contribution,  if elected as a board member of the Sister Cities International Board of Directors.   
As a volunteer and youth advocate for the South Carolina HIV/AIDS and a board member of the Urban League, I became aware of the importance of empowering our youth to take action and become leading voices in their community. Also while working for the House of Representatives was an experience that taught me the power of collaborating with leaders of state to make significant changes. 
I bring all these experience and knowledge with me, as I currently serve my Accra Sister City partners as the Liaison between Columbia and Accra.Under my leadership of the Columbia Accra Sister City Committee we have set the goal to build relationships through culture, empowerment and exchanges. 
As stated earlier it would be a great honor to serve on the Sister City International board to assist in expanding and accomplishing the goals of SCI,  to create global relationships based on cultural, education, information and trade exchanges.  
It would be an honor to represent SCI not only for my country Ghana but every country on the continent of Africa through sister city building. 
---
Skills/Qualifications 
I serve on several boards in my community and believe I have the needed qualifications to become a board member. 
 In all aspects of work or volunteering I serve as a leader. I possess listening skills, organization, multitasking and effective task assigning. I strive to create opportunities of diversity and inclusion, taking every task assigned with a level of priority to reach our goals.  
 If chosen I will serve Sister Cities International Board of Directors with dignity and honor.