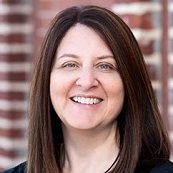 Rochelle Jonson – German American Chamber of Commerce
Since joining the German American Chamber of Commerce of the Southern U.S., Inc. (GACC South) in 2019, Rochelle has been working with the membership throughout Texas. She also covers Oklahoma, Louisiana, and Arkansas. She is based in the GACC South's Houston Office.
The GACC South is a private, non-profit organization and serves as the official representative of German industry and trade in the Southern U.S. It is part of an international network composed of 140 German Chambers of Commerce Abroad and government offices in 92 countries. The GACCs are one of the largest bi-national chambers in the U.S.
Prior to joining the GACC South, Rochelle worked with organizations such as Google, SAP, Siemens Healthineers, and Cisco Meraki; executing their marketing and sales programs as well as building and structuring their inside sales teams.