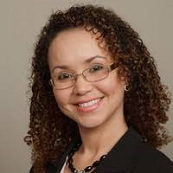 Veronica Garza – Specialist in Immigration Law
Veronica Garza earned her Doctor of Jurisprudence from Texas Wesleyan School of Law. She did her undergraduate studies at Texas State University where she earned a Bachelor of Arts with a major in Political Science and a minor in Psychology. Ms. Garza, a US citizen born in Mexico, to a Mexican mother and an American father, has experienced first-hand the complexities of the US immigration system and is always able to relate to her clients' plight.
She started as the only attorney on staff working on waivers of inadmissibility, a craft that she developed to a point of expertise that has taken her to national conferences to teach on the subject, and to have some samples of her work published as a guide for newer practitioners. Ms. Garza developed a profound knowledge in all areas of immigration law including family based, humanitarian relief, citizenship, and removal defense. She handled many cases related to U visa, VAWA, and asylum.